BOOKED OUT! - Advanced training "Designing natural play areas in the field of tension of educational plan, safety and climate change" (Day 1)

---
Designing open spaces for children and adolescents sustainable, age-appropriate, stimulating and close to nature
- current requirements of the Saxon state youth welfare committee, DIN and climate protection!
Wednesday 6.7.2022, 9.00 - 16.30 clock
Day 1 professional theory and practical exchange
Venue: House of Architects, Goetheallee 37, 01309 Dresden
Moderation: Sigrid-Böttcher Steeb (bdla AG Bildungsräume)
1. What children need - nature as a development space
Educational goals and open space design from the perspective of
Saxon State Association for Health Promotion e. V.
Ms. Eileen Hornbostel (Project Coordinator SLfG e. V. Dresden)
2. Play areas and gardens close to nature
What children show us and how experientially designed playscapes can be created in unconventional construction,
Matthias Mohring (freelance landscape architect bdla, Dresden)
3. Nature near and safely plan
Services of the Accident Insurance Fund Saxony for carriers,
planning tips, principles and case studies from practice,
Carolin Langer (Accident Insurance Fund Saxony, Meissen)
4. Points of contention plants and water in the playground
Current findings, specifications and freedoms of the new DIN 18034 Part 1,
Ute Eckardt (Office for Urban Greenery and Waste Management State Capital Dresden)
5. More courage to green colorfulness
Plants use in near-natural play areas - or: what do plants have to do with education?
Barbara Kroll (play space planner and landscape architect bdla, Bobritzsch)
Participation fees Day 1:
bdla members and AKS junior members 90,- € | AKS members 120,- € | students and job seekers 60,- € I guests: 200,- €
employees of members pay the member price.
The program of the second part of the 2-day training can be found at the following link:

Day 2 Excursion to practical examples
Thursday 7.7.2022, 9.00 a.m.-5.00 p.m.
Joint organizers:
bdla Saxony and Saxony Chamber of Architects
in cooperation with Sächsischer Landesvereinigung für Gesundheitsförderung e.V.
and Unfallkasse Sachsen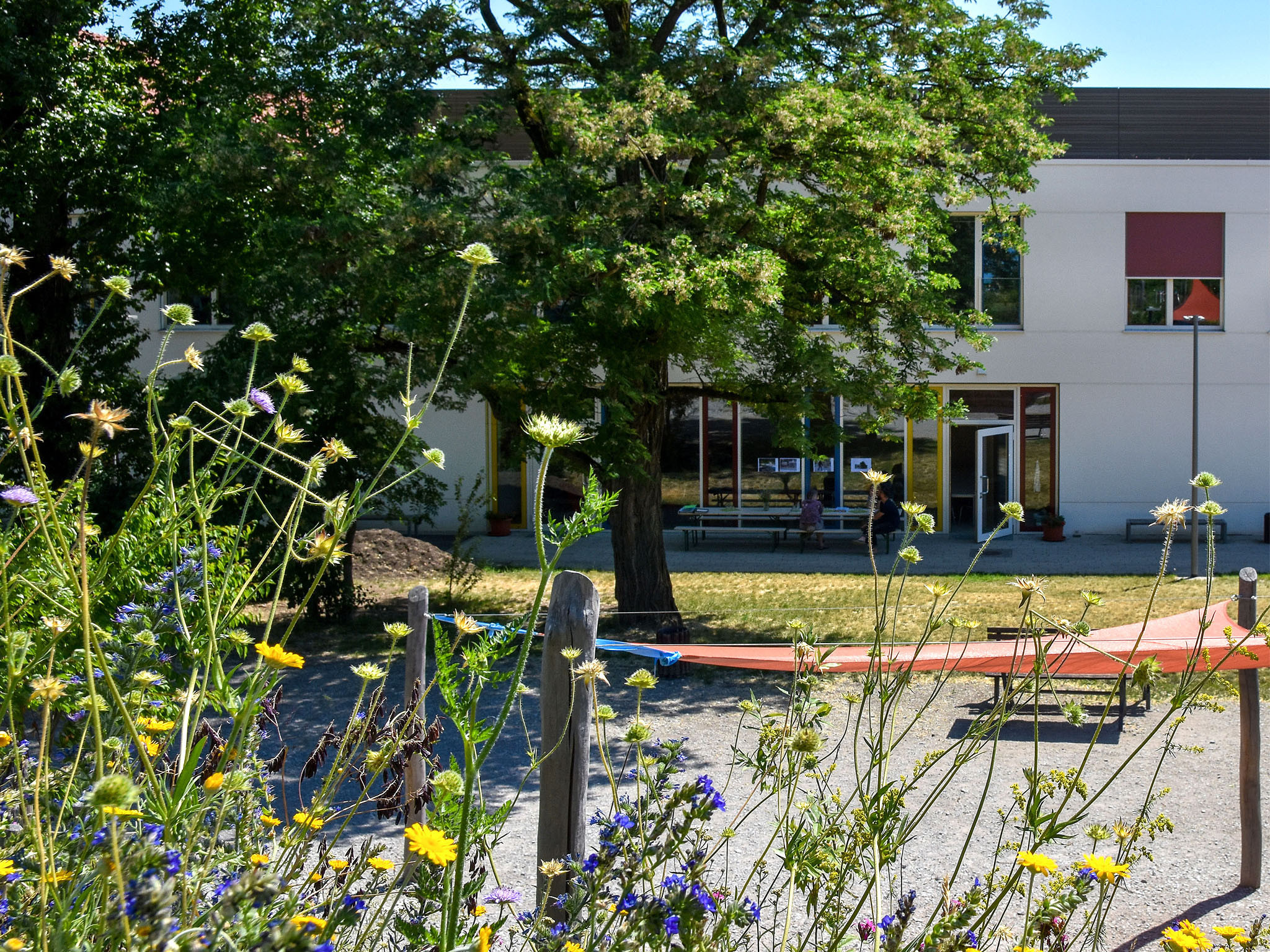 30. Grundschule Dresden © Planung: Barbara Kroll, Foto: Nicole Herzog
Information and Registration
www.bdla.de/de/landesverbaende/sachsen/aktivitaeten/410-vortragsreihe