On 24 and 25 June 2019, the members of the bdla working group Young Landscape Architects met in the BUGA city of Heilbronn.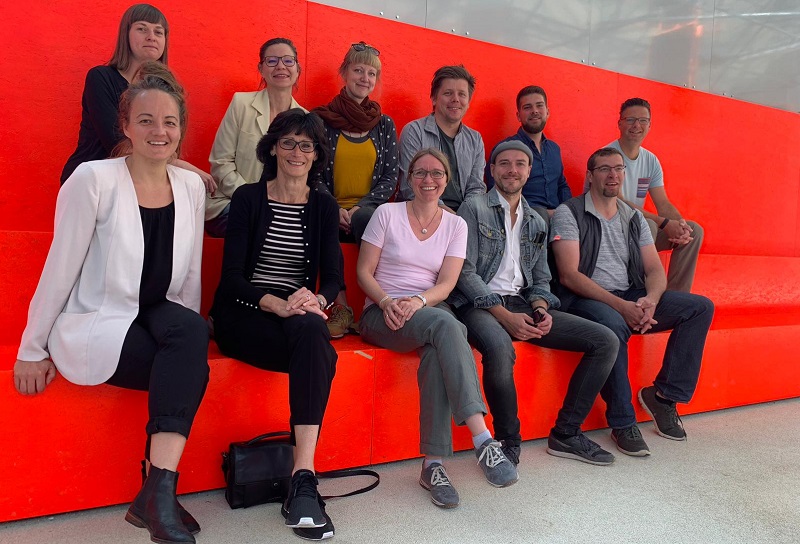 (Photo: Ulrike Luz)
After a guided tour through the different park landscapes, the garden exhibition and the new residential quarter with city exhibition with Berthold Stückle, Project Management and Operations of BUGA Heilbronn 2019 GmbH, the Young Landscape Architects "stopped" at the Young Architects Garden of bdla Baden-Württemberg "Heilbronn 2.0 - a multifaceted society".
At the beginning of their meeting on Saturday, a native of Heilbronn welcomed them: Michael Hink, chairman of the bdla Baden-Württemberg, reported from his own experience on the "transformation" of a 40-hectare industrial wasteland in the middle of the city into a green oasis on the Alt-Neckar and a new lively urban quarter, which 3,500 people will move into after the BUGA and where 1,000 jobs will be created.
With reference to the exemplary planning achievements of landscape architects in Heilbronn and elsewhere, he handed over the floor to Franz Reschke, head of the Young Landscape Architects Working Group in the bdla. Together with the spokespersons from nine bdla regional associations, he picked up the thread of thought from the first meeting just under a year ago. In essence, it was about sounding out new offers of the bdla for young landscape architects.
Beside the important personal exchange among colleagues with similar tasks, the networks, training further offers seem to make sense to economical bases, ways into the independence, VgV training and the like. The considerations on analogue and digital forms of presentation for young professionals should be further sharpened.
Latitude:

0

Longitude:

0