Social cohesion, climate-resilient cities or digitisation of the construction sector - what can the next federal government achieve?

A new Bundestag will be elected in Germany on 26 September 2021. Together with 16 associations of the planning professions, including the bdla, the Federal Chamber of Architects and the Federal Chamber of Engineers have presented their election touchstones for the 2021 Bundestag elections. They include current core issues in architecture, urban planning and engineering; the focus is on urban development, climate and the environment, the liberal professions, building culture and digitalisation.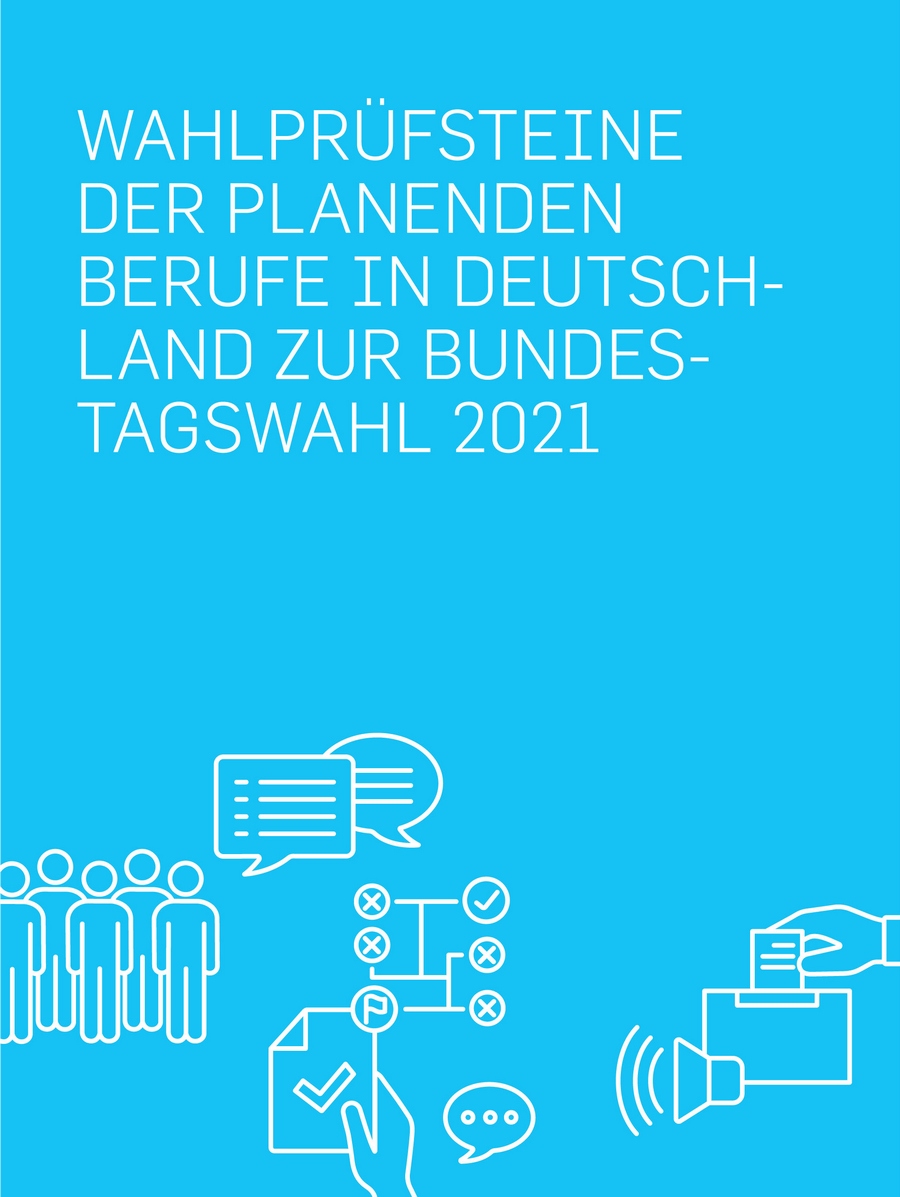 The future German government will continue to face major challenges in the coming legislative period with regard to climate change, combating pandemics, the energy transition, migration, demographics, digitalisation and technological progress. It must set the course for a positive future. The planning and construction sector continues to play an important role in this. Around 700,000 people worked in German engineering and architecture firms in 2018, generating gross value added of around €84 billion - more than the automotive sector.
The 2021 election test questions will be sent to party headquarters, and the answers will be prepared in a timely manner.
Latitude:

0

Longitude:

0