The "New European Bauhaus Prizes" will be awarded for the second time. The deadline for submissions has been extended to March 7 of this year. Initiated in 2020 by Ursula von der Leyen, the EU Commission project "New European Bauhaus" (NEB) awarded 20 prizes for the first time in 2021, recognizing best practices, examples and concepts that embody the values of the New European Bauhaus - sustainability, aesthetics and inclusion.
The awards are intended to promote exemplary projects within the framework of the initiative, "New European Bauhaus" and "Green Deal" of the EU. It is also a good way to raise the profile of landscape architecture within the NEB and to recommend the profession as experts in beauty, inclusion and sustainability.
This year's awards will be presented in the following four categories: Returning to Nature, Reclaiming a Sense of Belonging, Prioritizing Places and People in Greatest Need of Support, Promoting a Long-Term, Life-Cycle, Integrated Mindset in Industrial Settings.
All categories are respectively divided into "New European Bauhaus Awards" for applicants with projects completed in the past two years and "New European Bauhaus Rising Stars," for which creative professionals under the age of 30 can submit their concepts. There will also be two public votes for the respective special awards. A total of 18 prizes worth up to €30,000 will be awarded.
Application deadline: March 7, 2022, 7 p.m. CET
Application platform and further information: europa.eu/new-european-bauhaus/get-involved/2022-prizes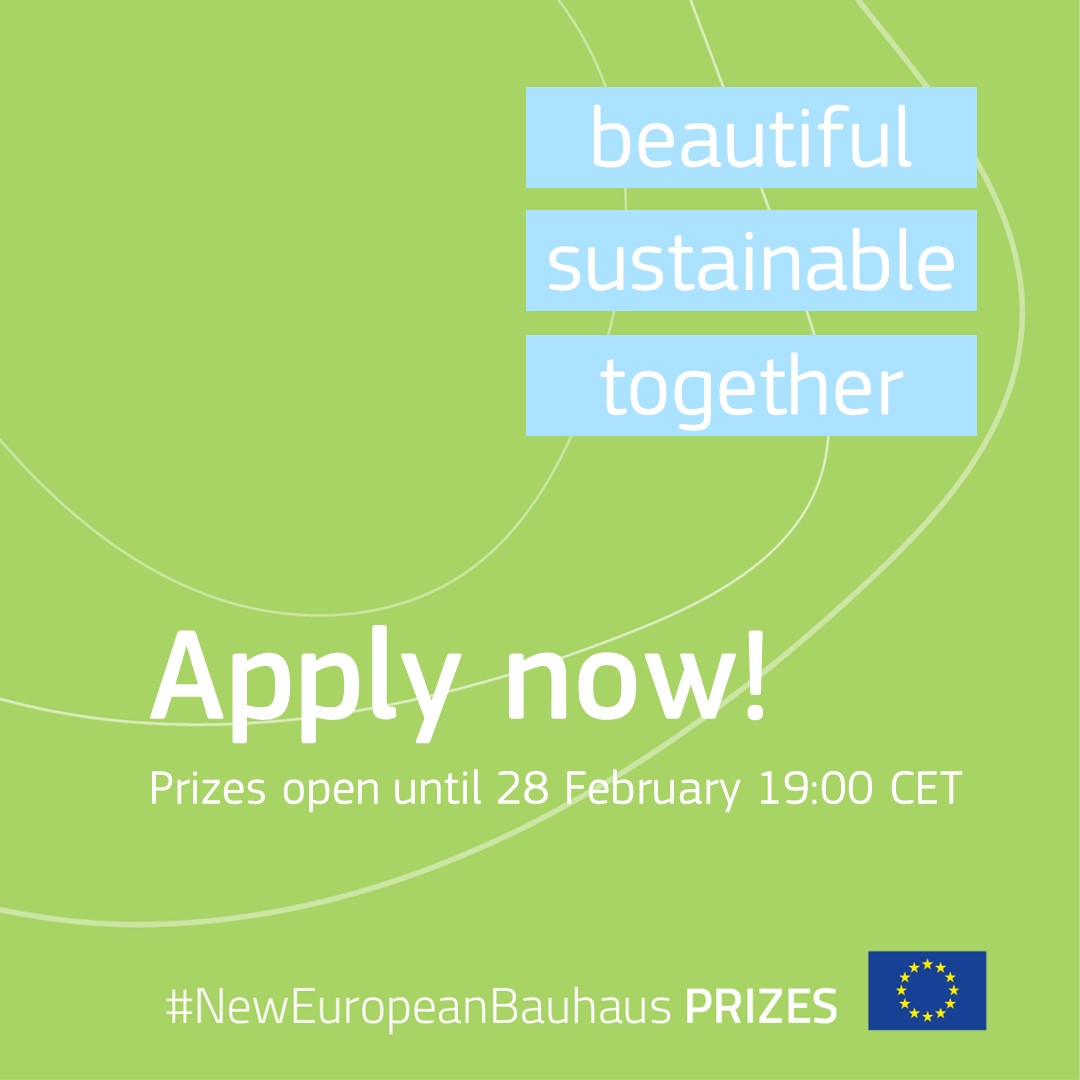 Latitude:

0

Longitude:

0