The Meetup "frischgrün_vernetzt" is intended to promote and consolidate the exchange of ideas and networking within the young landscape architecture scene. Initiator is the working group Young Landscape Architects of the bdla.
The regulars' table format is to take place on a monthly basis nationwide, decentrally locally and simultaneously digitally via a video meeting. Impulse presentations and a subsequent open discussion are planned.
The next Meetup will take place on:
Thursday, Nov. 24, 2022, 7 p.m. to about 9 p.m.

Topic: "Fails andamp; Learnings / You learn from mistakes".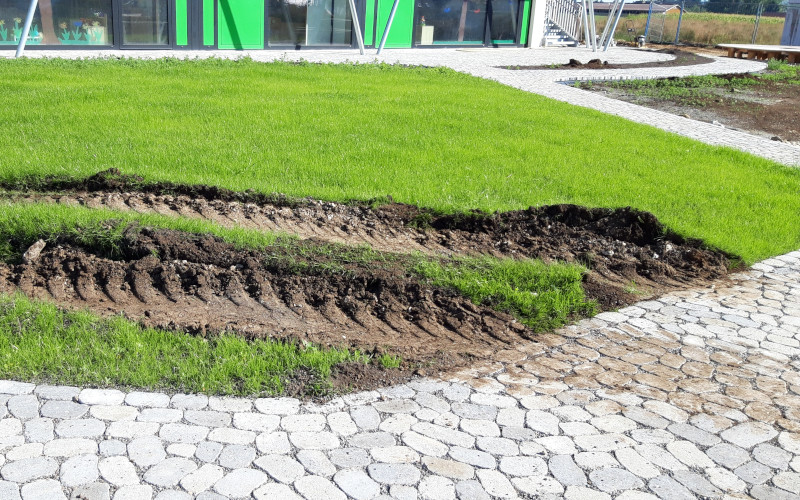 Noting the wrong date and submitting the painstakingly prepared competition entry too late. Winning the competition, but losing to the regional top dog in the VGV. The design planning was passed by the municipal council despite additional costs, but a gas line that had been overlooked required a complete redesign. The construction site started on time, but why is there a power pole where the road should be?

Despite careful planning and meticulous preparation, one is not immune to unpleasant surprises!

At our last Meet-Up before the winter break, everyone is invited to share their big and small mishaps. We want to end the year in a relaxed exchange and discuss what we have learned from the mistakes we made.

If possible, each participant should bring 2-3 simple slides about his or her own experience.
Regular meetings are planned at Franz Reschke Landschaftsarchitektur, Berlin, adlerolesch Landschaftsarchitekten, Nürnberg and Siegmund und Winz Landschaftsarchitekten, Balingen.
The registration is informally possible by Mail - these please to This email address is being protected from spambots. You need JavaScript enabled to view it.. Please indicate in the mail whether you would like to participate in person (or at one of the above-mentioned locations) or online. You will then receive the meeting link for online participation and further information on the presence locations.
To register for the distribution list, which announces the individual dates approximately two weeks in advance, please send an e-mail to This email address is being protected from spambots. You need JavaScript enabled to view it..
Latitude:

0

Longitude:

0