Showing attitude for a climate-appropriate landscape architecture
The consequences of climate change and the urgent need for mitigation are the greatest challenges of the present. Climate adaptation and climate protection are the buzzwords.
Landscape architecture excels in mastering such complex tasks: Landscape architects design open spaces under the aspects of climate adaptation and biodiversity and thus create outstanding and valuable open spaces.
The quality of open spaces in urban and rural areas in terms of sustainability, value, resource conservation and biodiversity is of particular importance in the context of building.

Prof. Stephan Lenzen, bdla President
The profession's goal must still be to further increase the weight of landscape architecture within the design professions, the "green" professions and in society.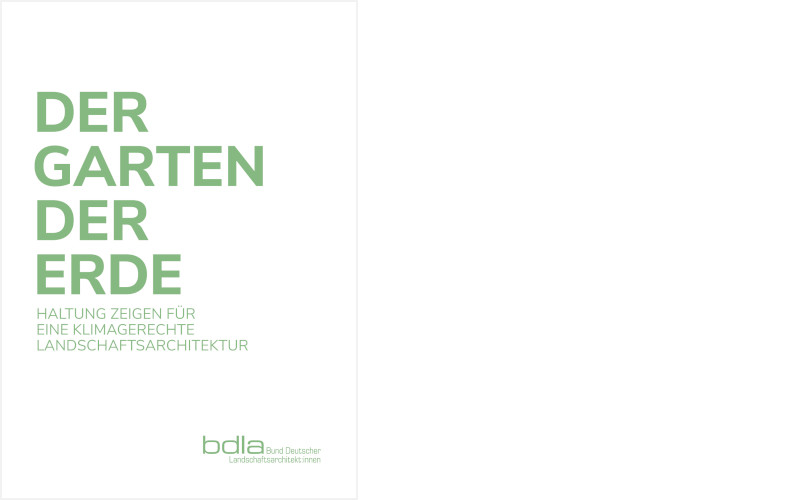 Against this background, the bdla has brought together its positions for a climate-appropriate landscape architecture in "The Garden of the Earth". 12 postulates make the profession's stance clear and imply expectations for other professions in the design and construction sector.
Latitude:

0

Longitude:

0