Deposit waste paper? The charter for Berlin's urban green must finally be adopted!
UI-Optionen:

Modal-Dialog

Anzeige Text im Grid:

Nein
A broad alliance of associations is campaigning for Berlin's most important nature conservation project for the next generations, the Charter for Berlin's Urban Green.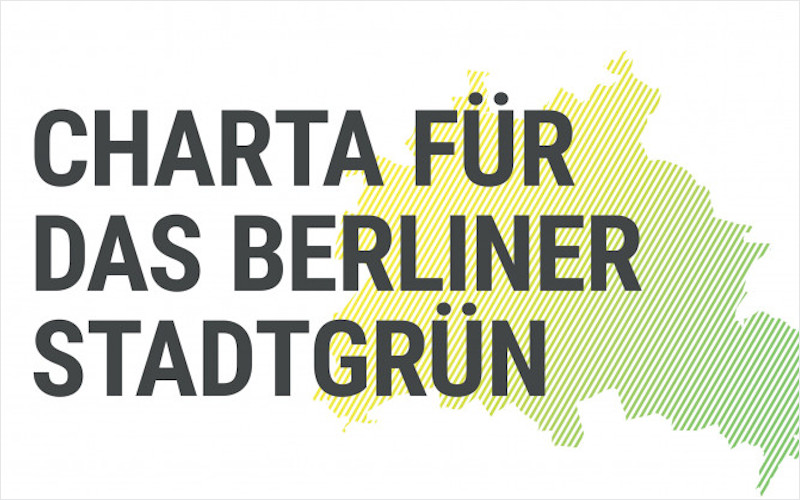 Green associations demand adoption of the charter before the election
In an open letter to Berlin's members of parliament, they are calling on them to get the charter, which has been five years in the making, off the ground and pass it before the elections in this legislature.

How important urban greenery is for people, the climate, the air, the soil, and the species richness of flora and fauna can be seen every day in Berlin, especially in the time of the pandemic. But the Charter for Berlin's urban greenery, which is supposed to underline and guarantee exactly this importance, was never passed. Since its passage in the Senate and the Council of Mayors in the spring of 2020, the bill seems to have gotten stuck in the House of Representatives.
We wonder what the holdup is? The goals and measures of the charter were formulated over two years in extensive participation processes with district and senate administrations, associations and civil society.

Eike Richter, regional chairman of bdla Berlin-Brandenburg
The charter contains important building blocks and a strong program of action: among other things, the goal of making a qualified open space plan mandatory for every building application. This would significantly improve the quality of urban green space in every building application and also increase acceptance among the population for redensification.
Above all, however, the charter commits the state of Berlin to taking better care of its green spaces so that they remain in good condition even in times of drought and intensive use.
The charter states: 'We reaffirm the principle of simultaneity between green and built development in the city. "However, this principle already seems to be lacking today," Eike Richter states. "To date, it has not been possible to build enough new public green spaces or to upgrade existing green spaces, while at the same time there is enormous construction activity in the city. In the pandemic, many things are faltering, but not the construction industry."
Berlin's green associations, the Bund Deutscher Landschaftsarchitekten (bdla Berlin-Brandenburge.V.), the Bund für Umwelt und Naturschutz (BUND Berlin e.V.), the Deutsche Gesellschaft für Gartenkunst und Landschaftskultur (DGGL Berlin-Brandenburg e.V.), the Fachverband Garten-, Landschafts- und Sportplatzbau (FGL Berlin und Brandenburg e.V.), the Nature and Biodiversity Conservation Union (NABU Berlin e.V.), the Green League Berlin e.V. and the Berlin State Working Group of Nature Conservation Associations (BLN e.V.) urge the Berlin parliament with this joint declaration to finally adopt the Charter for Berlin's Urban Green Space before the elections in September. Only then will the concerns of the Charter also receive the necessary attention in the budget deliberations.
Latitude:

0

Longitude:

0
---
Landscape Architecture
Announcements
Association