Well-attended tour of the construction site of the future state garden show in Kamp-Lintfort
UI-Optionen:

Sponsorenfeld

Anzeige Text im Grid:

Nein
More than 40 members from the two professional associations were welcomed by Matthias Lill, board of directors of Bund Deutscher Landschaftsarchitekten, Landesgruppe nw, and Karl Jänike, Verband Garten-, Landschafts- und Sportplatzbau on Saturday, April 17, 2020 at the Zechenpark of the Landesgartenschau Kamp-Lintfort 2020 despite rainy and stormy weather.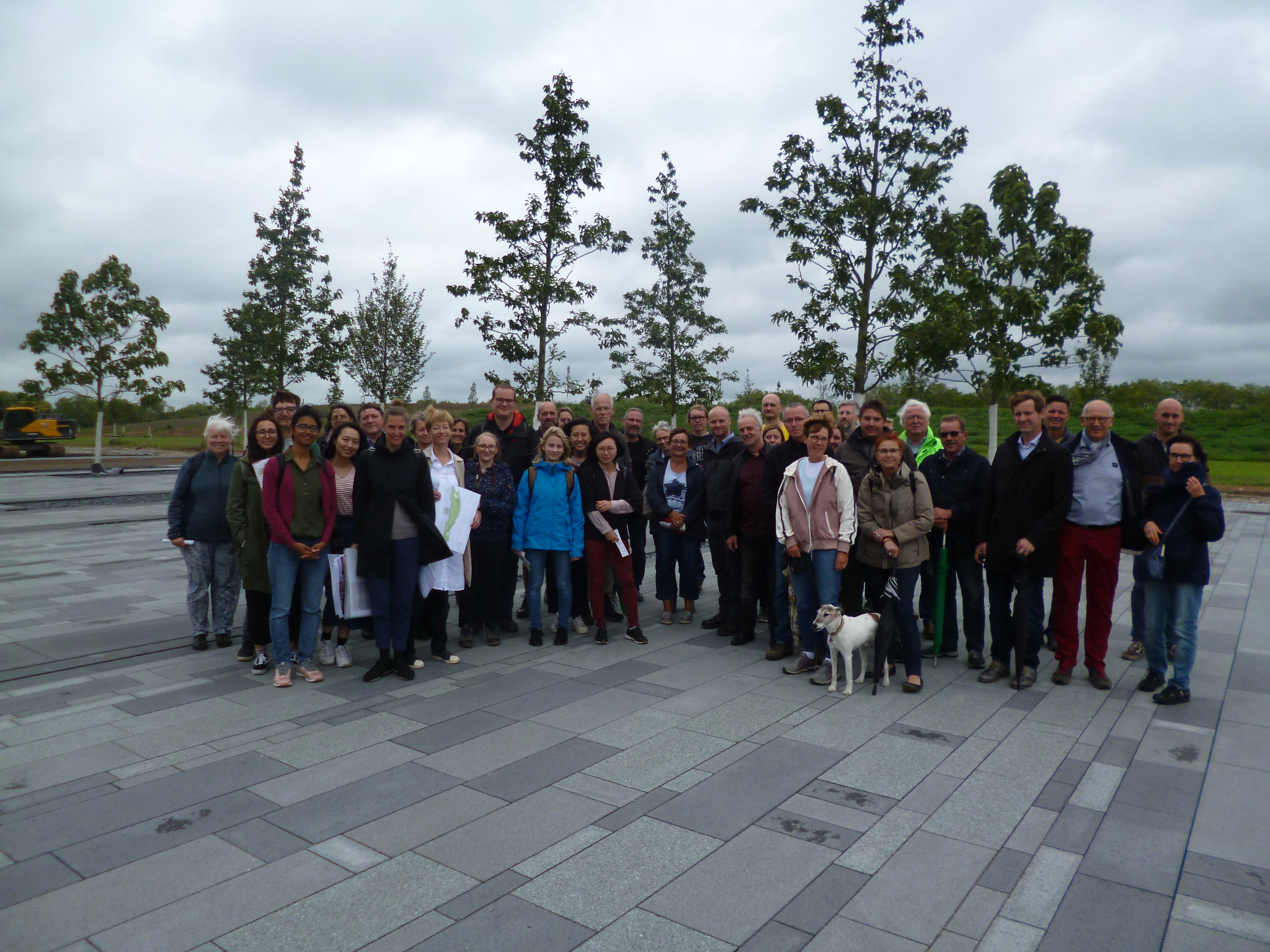 After introductory words by Herinich Sperling, Managing Director of Laga GmbH, they went together to the construction site. Ulrike Böhm and Anna Vogels (bbzl, Berlin) explained their award-winning competition design and memorably described the special task of developing the landscape of the former coal mine site. Due to the different players involved, a great deal of coordination was required. The cooperation with RAG was very positive in many areas. In particular, the development and landscape architectural design of the landscape structure, which was originally planned purely as an engineering structure, would not have been possible without this good cooperation. Jan Holsteg, the responsible construction manager at the Laga, reported that the people of Kamp-Lintfort were thrilled by the hills and the ever-changing views of the park and the listed industrial backdrop and the adjacent old housing estate during the first public tour of the construction site, which was attended by over 600 people. The two elevations were now called big and little Fritz. Andreas Hermanns, landscape architect from Nettetal explained the framework planning of the temporary exhibition areas conceived by him. Here numerous gardens and exhibition contributions will develop during the national horticultural show.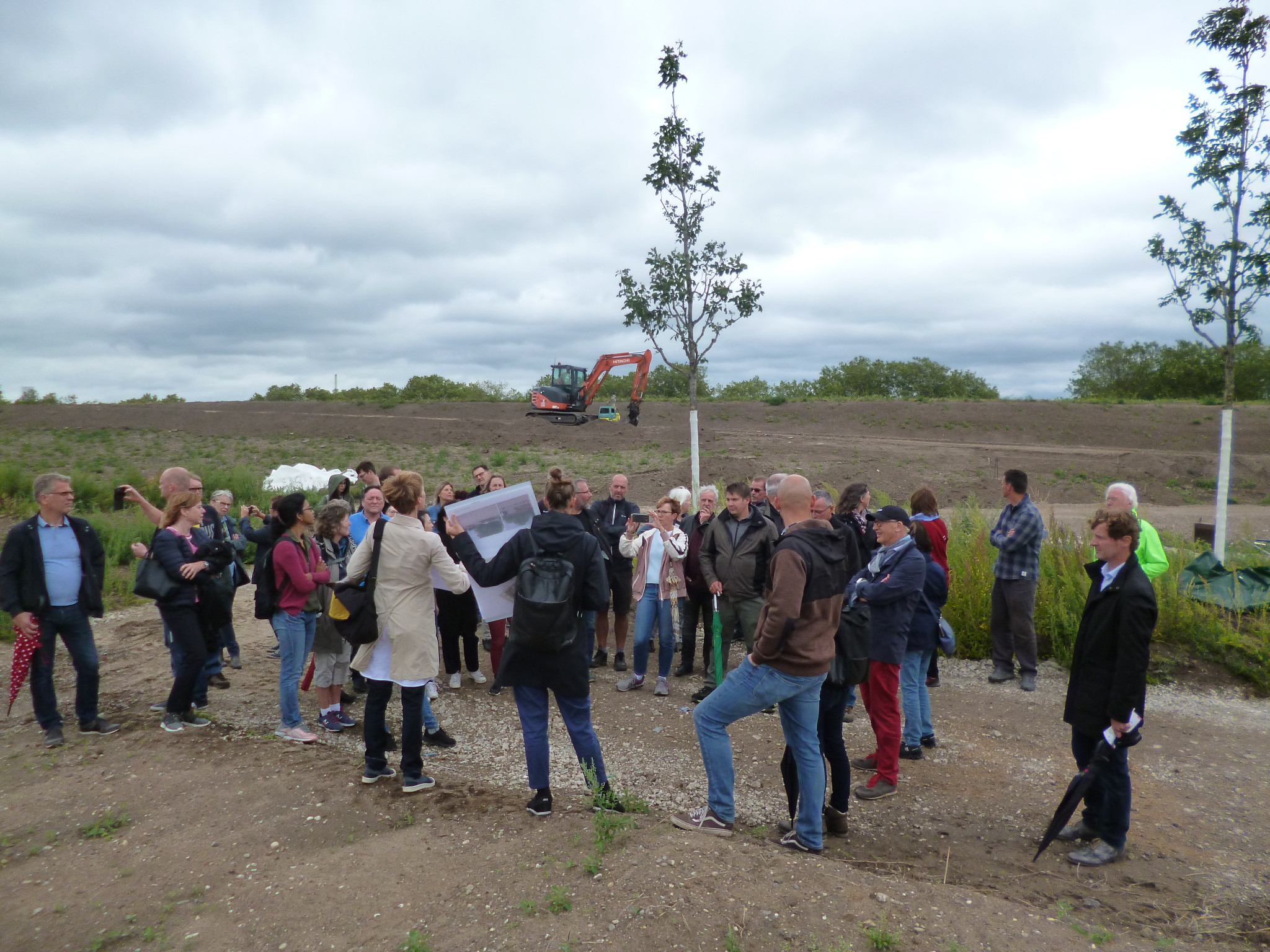 Under the slogan ?colleagues lead colleagues? could be discussed and discussed also this time many questions and problem definitions technically. Always a good framework, in which the coworkers/inside of planning offices and implementing companies can become acquainted with themselves in loose atmosphere and exchange outside of the vocational everyday life.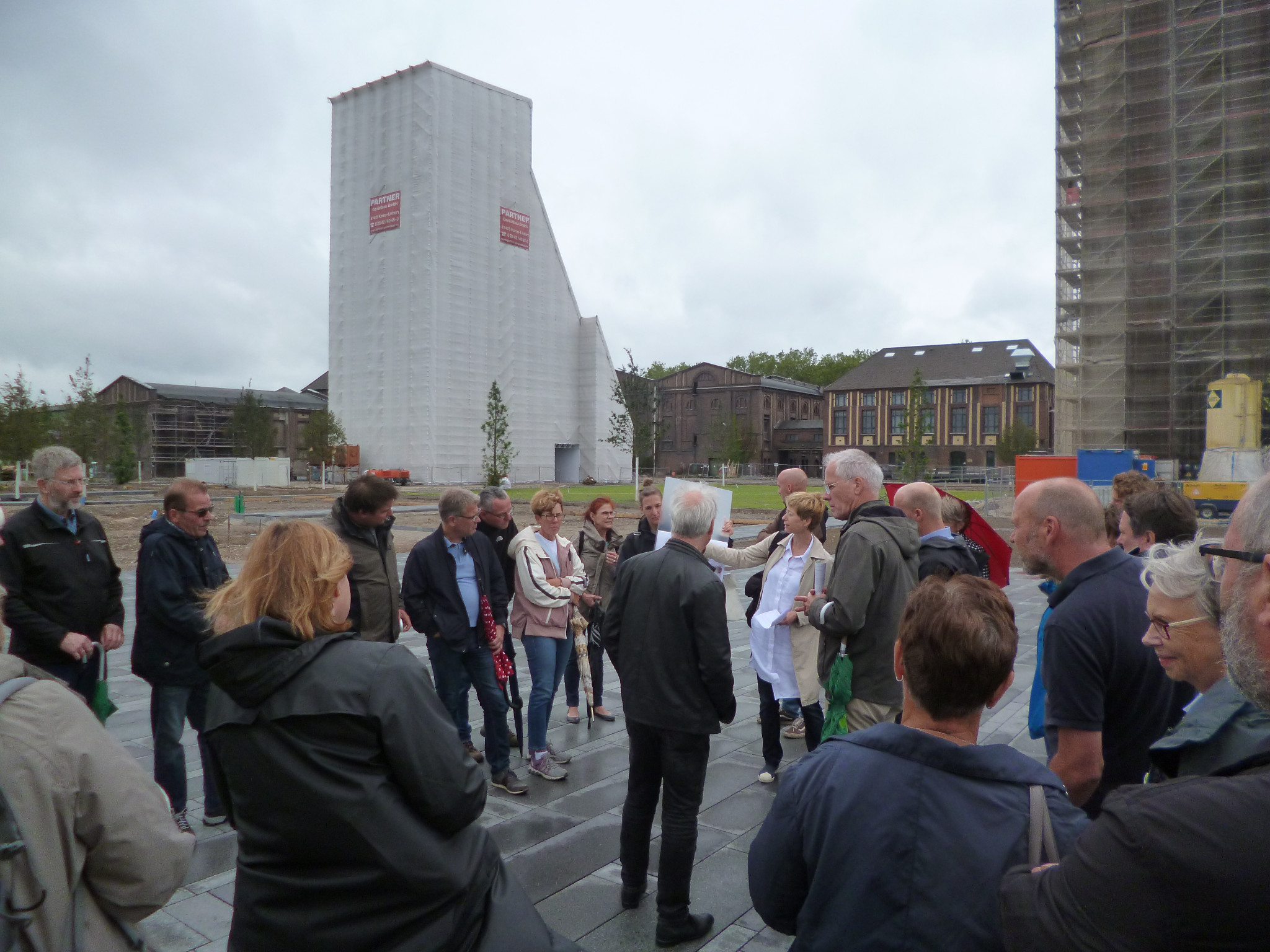 After the tour, a visit to the second State Garden Show site was on the agenda. The Kamper Gartenreich will also be a garden show site in 2020 and will offer an exciting contrast to the modern coal mine park with its historic grounds.
Latitude:

0

Longitude:

0
---