Autumn meeting with lectures on mobility in the 21st century
UI-Optionen:

Sponsorenfeld

Anzeige Text im Grid:

Nein
The autumn meeting will once again be characterised by collegial exchange and the discussion of exciting topics. The establishment of new forms of mobility in conurbations is one of the major issues of the future in the 21st century.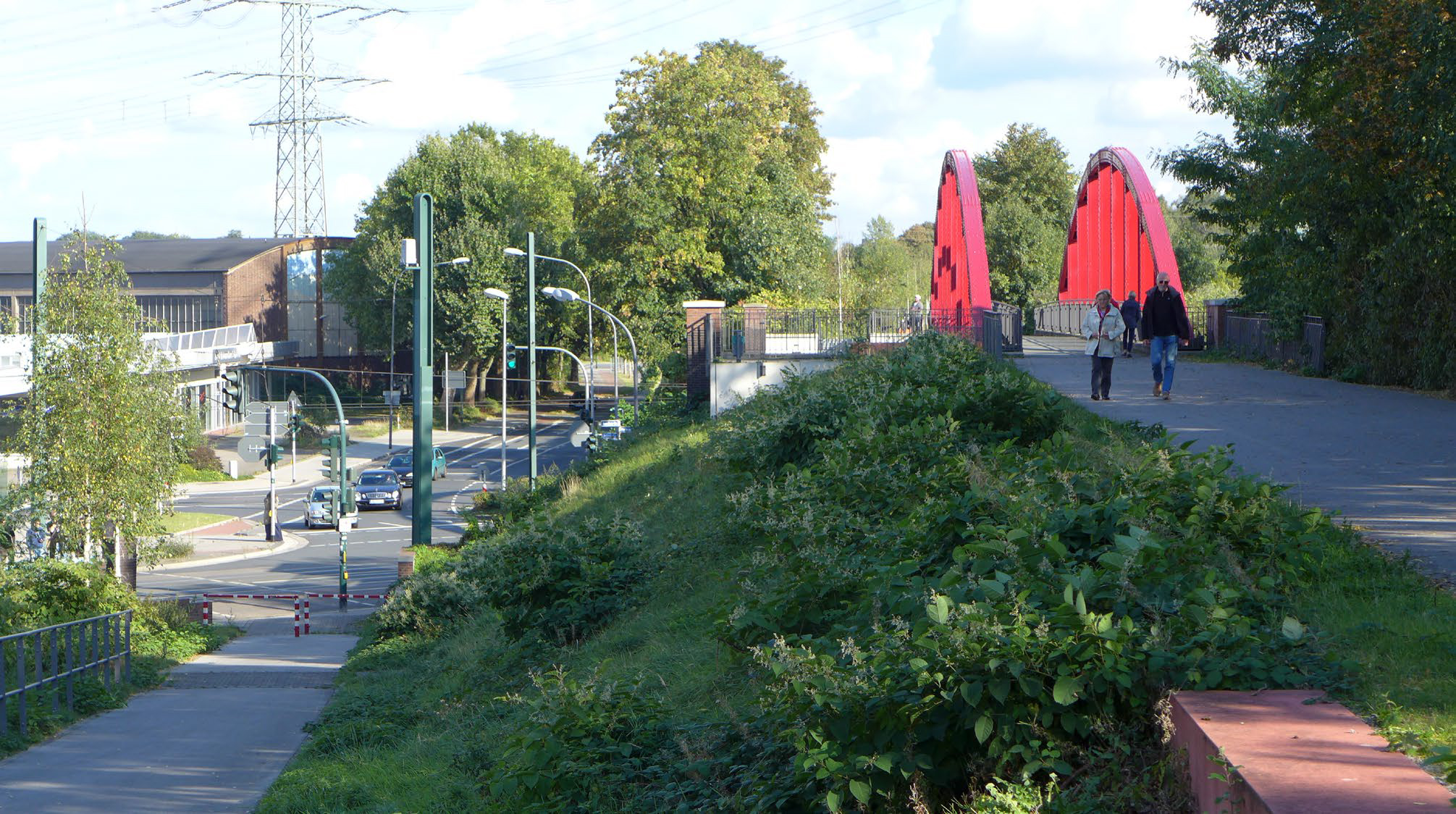 The office of Danielzik, Leuchter Partner shows that cycle paths, here the section of the RS1 between Essen and Mülheim, can be more than sober traffic routes from A to B; intelligently planned, they become urban-landscape experience spaces. Industrial relics, rail bridges, but also the vegetation of the industrial nature are staged to a linear spatial experience. Recreation zones, connections to urban spaces and parks structure the route and offer decentralised entry points to the cycle path.
The project was awarded the nrw.landschaftsarchitektur.preis 2018, among others. We would like to get into conversation with the planners and other people involved in this project. Helmut Kessler, ecologist from Mülheim is engaged in the field of nature conservation concepts and exhibitions nationwide. He brings us the aspect plant diversity and insect diversity promote.
Date: Wednesday, 13.11.2019, 17.00 Uhr
Place: Ruhrkristall (Franky' s Bar)- Seminarraum -, Ruhrufer 5, 45479 Mülheim an der Ruhr
Latitude:

0

Longitude:

0
---