nrw.landschaftsarchitektur.preis 2020 - 5 projects honoured
UI-Optionen:

Sponsorenfeld

Anzeige Text im Grid:

Nein
The Association of German Landscape Architects of North Rhine-Westphalia (bdla nw) has awarded the nrw.landscapearchitecture.prize 2020. From 14 entries, a jury chaired by Prof. Gert Aufmkolk unanimously awarded prizes to three works, while two other projects were commended by the jury. All the works illustrate how parks, gardens and open spaces create new and impressive landscape experiences and at the same time address future issues of the built environment.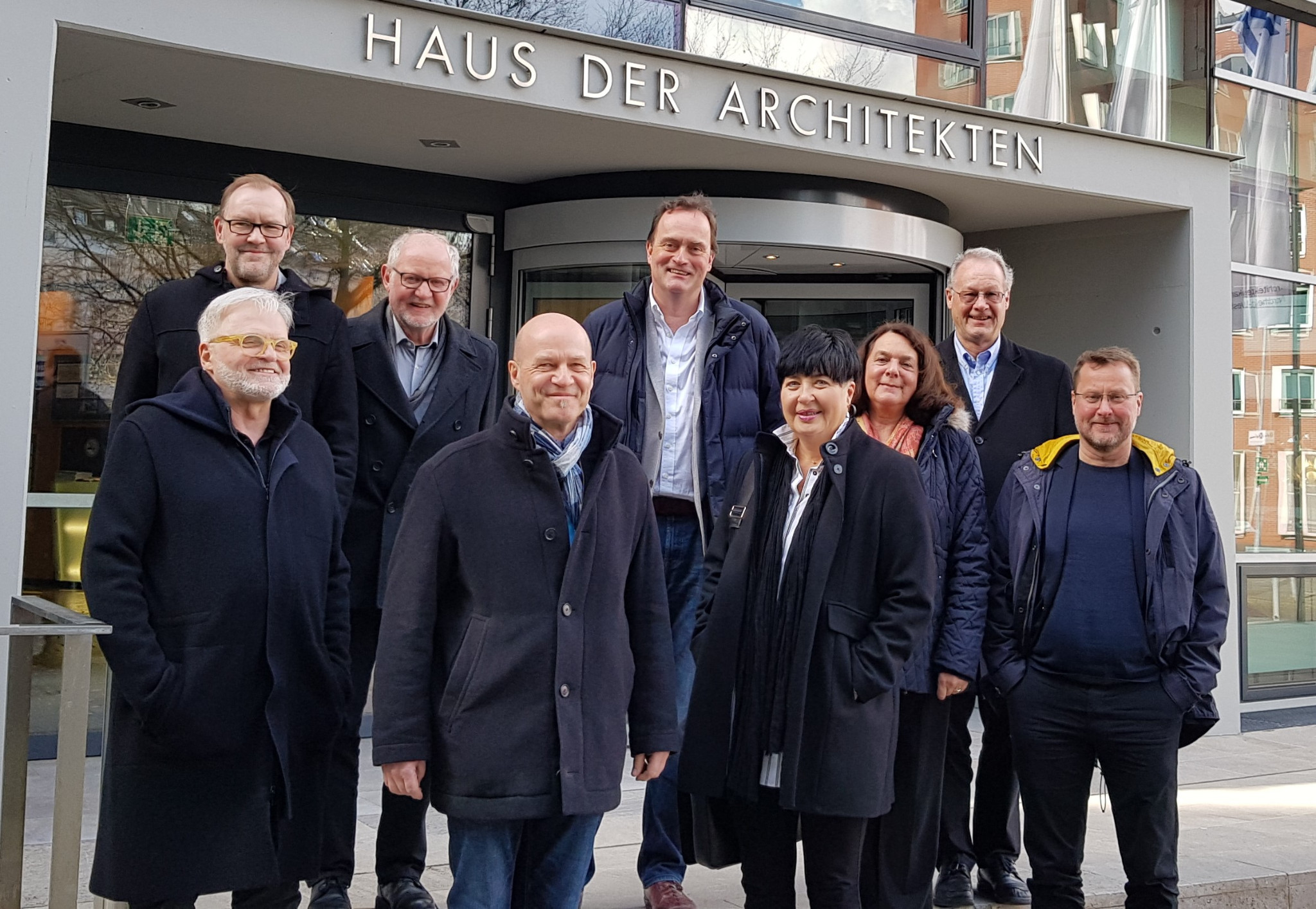 Landscape architect Volker Püschel from Mettmann was awarded for the design of a house garden in Düsseldorf. The jury praised the planning and implementation of this ruin garden with "high aesthetic quality in materiality, detail and use of plants".
"With the design of Fritz-Kühn-Platz in Iserlohn, scape Landschaftsarchitekten GmbH provides an exemplary solution to the almost prototypical problem of designing a "green centre"," was the jury's verdict on the award for the landscape architects from Düsseldorf.
The third award went to the planning office DTP Landschaftsarchitekten GmbH from Essen, which designed the Westerholt recreational area in Herten: "With a high-quality and appealing design concept with unconventional details, barriers are torn down here and spaces and offers are created for the most diverse user and age groups," is how the jury explained its decision.

In addition, the jury awarded a commendation to the Duisburg office of Danielzik Leuchter + Partner Landschaftsarchitekten for their tree planting project in Bochum. The project demonstrates the importance of landscape architecture for climate protection and living conditions in the city: "Overall, the concept presented is an impressive look into the 'technology' of tomorrow's modern 'sponge' city."
The second recognition went to Landschaftsarchitektur + Holzapfel-Herziger & Benesch PartG mbB from Hamburg for the redesign of the market square in Bünde. "The design impresses with a high (urban) spatial quality; with the carefully placed rows of trees and avenues, an open, multifunctional square space fits into the urban layout. The materials are carefully chosen, robust and sustainable, and the quality of the implementation is high.
Statements and photos of the award-winning projects can be found at baukultur.nrw

For the ninth time in total, bdla nw has awarded the nrw.landscapearchitecture.prize. The prize is intended to present the current fields of work and tasks of landscape design. It also highlights the creativity as well as the design and performance capabilities of landscape architects. Projects, planners and clients are honoured whose work is exemplary because it promotes high-quality, socially and ecologically oriented settlement and landscape development and contemporary, courageous and creative landscape architecture.

In cooperation with bdla nw, Baukultur Nordrhein-Westfalen is publishing a brochure on the nrw.landschaftsarchitektur.preis 2020, which presents all the participants in the competition and their projects. The printed brochure can be ordered free of charge from bdla nw and Baukultur Nordrhein-Westfalen. Baukultur Nordrhein-Westfalen is thus also continuing the work of M:AI - Museum für Architektur und Ingenieurkunst NRW, which previously conceived the associated presentation of the competition in the form of an exhibition. As a result of the Corona epidemic, the award ceremony in front of an audience had to be cancelled. Brochure as download!

The nrw.landscapearchitektur.preis 2020 is supported by Rinn Beton- und Naturstein GmbH & Co. KG and the Verband Garten-, Landschafts- und Sportplatzbau NRW.

Foto Judith Dohmen-Mick:
The jury meeting in the House of Architects in Düsseldorf was attended by:

(back from left to right) Thomas Dietrich, landscape architect, board bdla nw; Prof. Gerd Aufmkolk, landscape architect; jury chair Christian Jürgensmann, landscape architect, board bdla nw; Christian Leonhards, landscape architect, Verband GaLaBau NRW.
(front from left to right) Michael Arns, architect, former Vice President AKNW; Matthias Peter and Karin Othmer, RINN Beton- und Naturstein GmbH & Co. KG; Evamaria Küppers-Ullrich, Ministry for Home Affairs, Municipal Affairs and Equal Opportunities of the State of North Rhine-Westphalia; Peter Köddermann, Managing Director of the North Rhine-Westphalia Building Culture Programme.


Further information
Baukultur Nordrhein-Westfalen – Kommunikation
Timo Klippstein
Leithestraße 33; 45886 Gelsenkirchen
0209 402441 – 18
This email address is being protected from spambots. You need JavaScript enabled to view it.
https://www.baukultur.nrw

Die Broschüre zum nrw.landschaftsarchitektur.preis 2020 lässt sich per Mail This email address is being protected from spambots. You need JavaScript enabled to view it. bestellen.

About Baukultur North Rhine-Westphalia
Baukultur Nordrhein-Westfalen is the state's institution for building culture. We initiate, organise, network and communicate current building culture topics. To this end, Baukultur Nordrhein-Westfalen cooperates with many partners and supports exemplary third-party projects. With its own Museum of Building Culture, Baukultur Nordrhein-Westfalen presents and stages important social issues and developments - in NRW and beyond its borders. This form of mobile museum of building culture is unique worldwide. Baukultur Nordrhein-Westfalen brings together the work of the associations StadtBauKultur NRW and Museum für Architektur und Ingenieurkunst NRW (M:AI), which have been responsible for and implemented themes of building culture since 2001.
Baukultur Nordrhein-Westfalen is funded by the Ministry for Home Affairs, Municipal Affairs, Building and Equality of the State of North Rhine-Westphalia. https://www.baukultur.nrw


Latitude:

0

Longitude:

0
---