SommerTreff bdla at the State Garden Show Kamp-Lintfort 2020
UI-Optionen:

Sponsorenfeld

Anzeige Text im Grid:

Nein
The bdla nw would like to welcome you, your friends, families and colleagues to the SommerTreff on Saturday, 20 June 2020 at the Landesgartenschau Kamp-Lintfort 2020.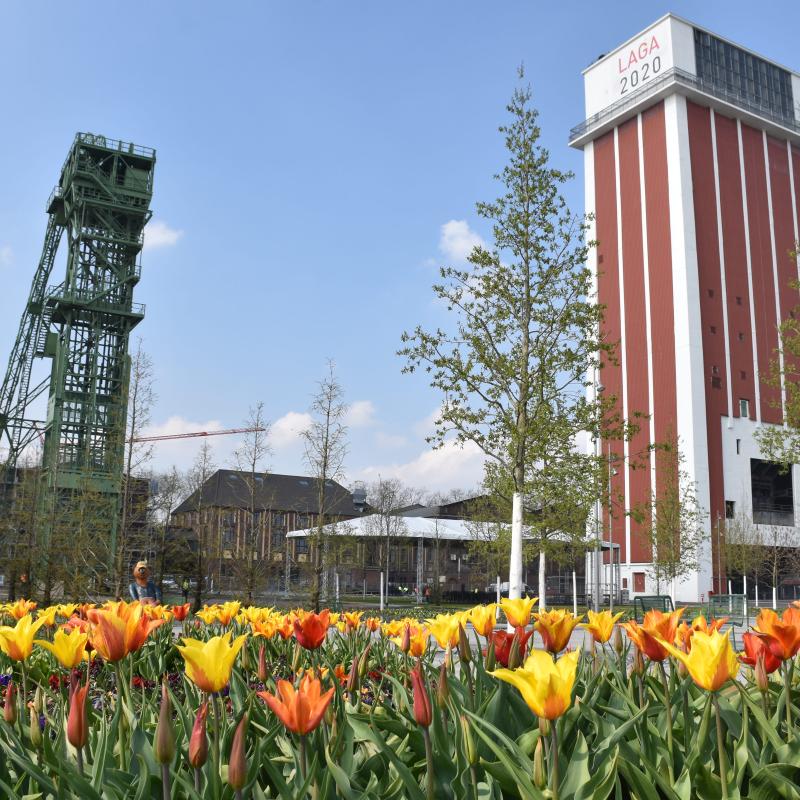 The office bbzl - böhm benfer zahiri from Berlin had won first prize in the competition at that time in 2017 and has been commissioned for all parts of the site up to and including service phase 8. The focus of the tasks in the competition announcement was the development of the colliery park with the inclusion of the existing listed industrial architecture and the planned urban development in the overall concept. The central motif of the winning design was the creation of a large, open and robust park, which creates a green backbone between the old housing estate and Friedrich-Heinrich Allee.
The tour will be led by the bbzl laga office, Ulrike Böhm and Anna Vogels.
14:00 Welcome: Thomas Dietrich, 1st chairman of the bdla nw
Guided tour of the colliery park: landscape architects Ulrike Böhm and Anna Vogels (bbzl laga)
Meeting point: Main entrance of the colliery park on the neighbourhood square at shaft 2 (historical steel scaffolding).
Parking is available directly at the main entrance. Please follow the signs. Public transport: RB31 from Duisburg to Xanten (hourly on weekends and public holidays), continue with the Laga shuttle to the main entrance. After the guided tour there is the possibility to visit the Kamper Gartenreich and to finish the afternoon together with food and drink.
You can find more information about the Landesgartenschau Kamp-Lintfort at www.landesgartenschau-kamp-lintfort2020.de.
You will need a valid ticket, which can be purchased at the ticket office. On presentation of the invitation, you will receive a reduced ticket of 15 euros at the ticket offices on the day of the event.
Latitude:

0

Longitude:

0
---