nrw.landscapearchitecture.award 2022
Anzeige Text im Grid:

Nein
The tenth competition of the nrw.landscapearchitecture.award breaks new ground: In addition to the classic object planning, in 2022 conceptual, green planning, landscape planning, urban planning, climate-impacting projects will also be evaluated.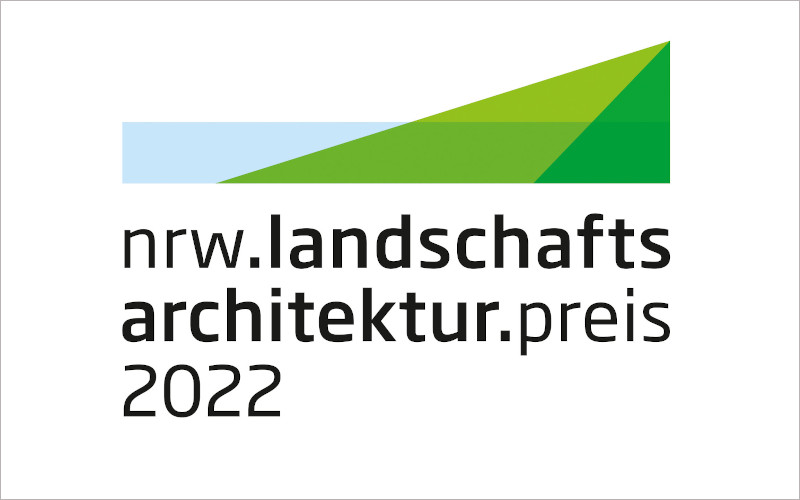 Since 2004, bdla nw has been awarding the North Rhine-Westphalian Landscape Architecture Award, which has since become an institution.
Offices in the bdla that have worked on such tasks in North Rhine-Westphalia are expressly invited to submit an entry. It must succeed however by skillful preparation of the project and Herausarbeiten of the unique selling propositions further to present the idea on a sheet in the format DIN A1 and a short text comprehensibly. The bdla nw follows thereby a suggestion of Professor Gerd Aufmkolk, twice chairman of the jury; landscape architecture is today more than the classical object planning, we perceive ourselves - see "green infrastructure" - in a key position between town planning, traffic planning, civil engineering, building construction and new land use by agribusiness and extraction of mineral resources, however the public perception is missing completely. The 2022 prize is intended to provide new impetus in this regard. Thanks to the cooperation with Baukultur Nordrhein-Westfalen e.V., we will again be able to present our activities to the outside world in the form of an exhibition and print product. In this respect, participation in the process alone is a benefit for every office and a good opportunity for its own public relations work!
The deadline for entries is 25 January 2022!
Sponsors of the nrw.landscapearchitektur.preis 2022 are the companies RINN Beton- und Naturstein GmbH & Co.KG and Lorberg Quality Plants GmbH & Co. KG and the Verband Garten-, Landschafts- und Sportplatzbau NRW e.V..
We look forward to receiving numerous entries.
Latitude:

0

Longitude:

0
---