A life for the great gardens. Obituary of Frank Schröder
UI-Optionen:

Sponsorenfeld

Anzeige Text im Grid:

Nein
Obituary of the Saxony-Anhalt Chamber of Architects for landscape architect Frank Schröder from Wernigerode
The preparation and implementation of the second State Garden Show of Saxony-Anhalt in his hometown of Wernigerode in 2006 was the entry into the world of garden shows for the then almost 30-year-old landscape architect Frank Schröder. The implementation of landscape architects' ideas for contemporary park landscapes, which temporarily serve the "show of the green guild", but rather redefine urban landscapes with their sustainability, was his vocation. This was followed by his work for the State Garden Shows in Aschersleben (2010) and Burg (2018), as well as at the transnational Federal Garden Show in the Havel region (2015). Anyone who experienced him on guided tours of the BUGA or the LAGAs sensed his love of greenery, commitment and enthusiasm for change and quality.
And in all of these large gardens, he also left design traces as a landscape architect with the themed gardens he planned - a sign of the versatility of the esteemed, sensitive colleague Frank Schröder, who networked for all "green players" and worked for his "Werkstatt 51", the office for garden art, between the garden shows.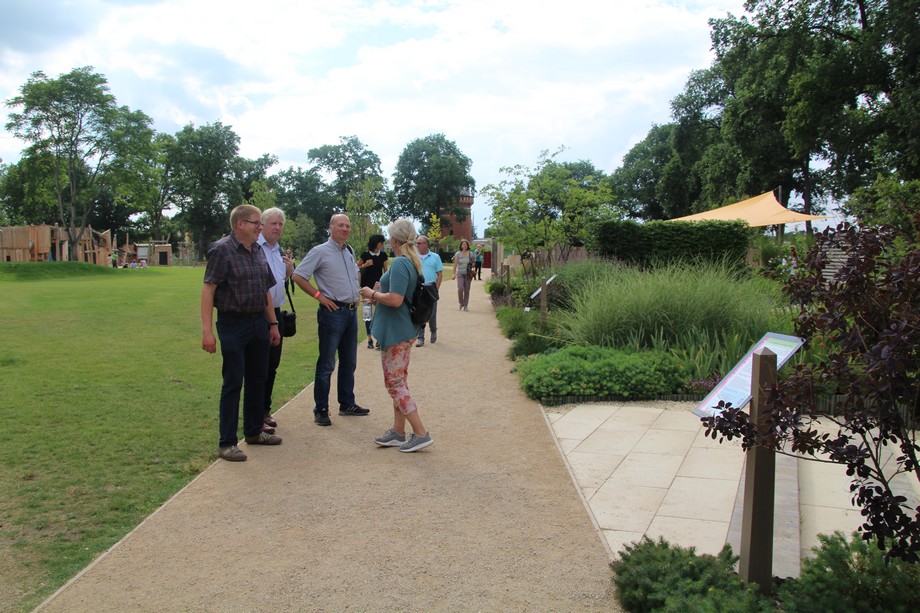 Frank Schröder had an open ear for everyone and for everything, he convinced with his experience, his wealth of ideas, his friendliness and his openness. With this, he succeeded in inspiring people. Since 2019, the Wernigerode native had been managing director of the Landesgartenschau Bad Dürrenberg gGmbH and voluntarily active in many committees, such as in the Bund Deutscher Landschaftsarchitekten (bdla) as its state chairman.
He was a creative and committed person who always had something more on his shoulders and who had plans for himself and his family.
At the beginning of February, the news of his sudden death reached us.
Whoever has to say goodbye to the world at the age of only 45, goes too early .....
Prof. Axel Teichert, Architect, Biederitz, President
Matthias Därr, landscape architect bdla, Halle (Saale), board of directors
Petra Heise, Managing Director
Latitude:

0

Longitude:

0
---
Landscape Architecture
Announcements
Association