Brochure "Great Climate. That's Landscape Architecture!"
UI-Optionen:

Sponsorenfeld

Anzeige Text im Grid:

Nein
The publication offers argumentation and working aids for climate-sensitive planning.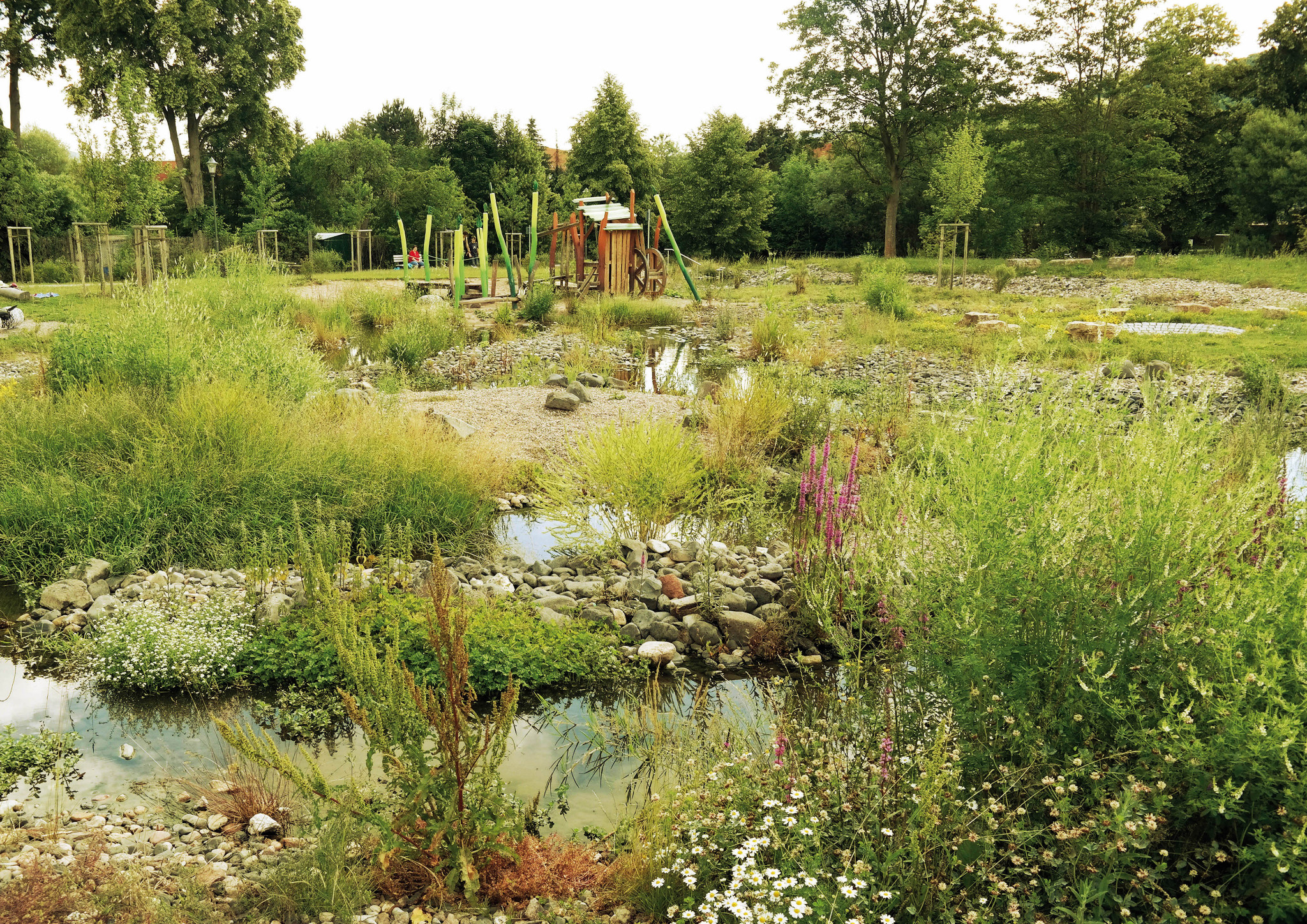 The bdla Landesverband Sachsen, the Chamber of Architects of Saxony, the state capital Dresden and the Technical University of Dresden have jointly published the brochure "Prima Klima. That is landscape architecture! " has been published. This is intended to sensitize building owners, those responsible at the decisive levels and all specialist planners working in urban space to a climate-conscious approach to open spaces in the city and countryside. They will be given working aids for the future premises of urban design.

The consequences of climate change have long since arrived in the cities and towns of Saxony. The excessively hot and dry summers of recent years and the insufficient precipitation in all seasons have a direct impact on the climate surrounding us in densely built-up cities. Especially elderly people and children suffer from the heat that accumulates on the streets and squares, between the buildings. There is a lack of shade, of cooling green spaces, of favorable (over)living conditions for urban trees that could make the high temperatures more bearable. Landscape architecture has the possibilities to mitigate the effects of climate change, to make its consequences bearable in cities. How this can work is shown in the brochure " Prima Klima. That's landscape architecture! " impressively illustrates how this can be done using various examples: For example, it shows how buildings and squares can be greened, how rainwater can be retained and used to supply plants. Swedish examples of solutions invite imitation. Revitalization, reuse and resource conservation are further tools of climate-conscious projects that are conveyed with the projects.
"Great Climate. That's landscape architecture" was also the title of the exhibition and numerous events that took place in 2019 and form the content basis of the brochure. Last but not least, the actions have helped to initiate new climate adaptation projects.
The publication provides landscape architects, decision makers in politics and administration as well as interested laymen with checklists for the future premises of urban design -
. It can be downloaded at www.bdla.de/PrimaKlima download.
There you will also find presentations from our training events and further information from the AG Klima of the bdla Saxony.
Latitude:

0

Longitude:

0
---
Landscape Architecture
Announcements
Association