26th Forum Stadtgrün - Urban Green and Health! 14.11.2022
UI-Optionen:

Sponsorenfeld

Anzeige Text im Grid:

Nein
Health is very much dependent on living conditions and housing conditions. The importance of urban green spaces for the health of the population and the need for action that can be derived from this are the topic of this year's Forum Stadtgrün: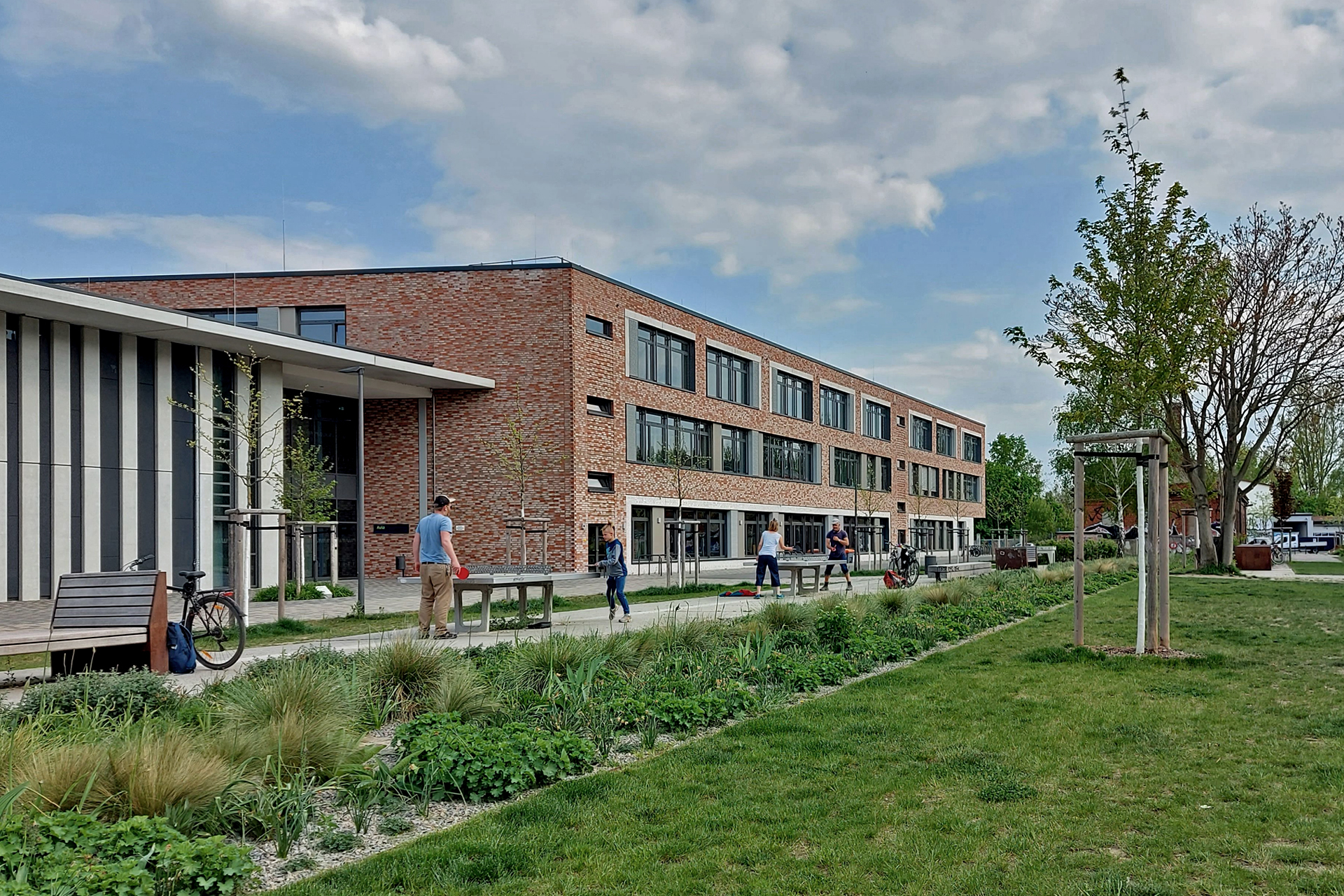 26th Forum Stadtgrün Dresden

"Urban Green and Health"
Monday, November 14, 2022; 9:00 a.m. to 4:30 p.m.
Stadtmuseum Dresden, Wilsdruffer Str. 2, 01067 Dresden, Germany
Program:
Greetings
City of Dresden and
Bund Deutscher Landschaftsarchitekten bdla
Healthy city life? Health aspects in urban and open space planning from industrialization to current challenges
Dr. Katrin Korth, Korth StadtRaumStrategien, Lichtenau University of Applied Sciences Stuttgart, Department of Architecture and Design
Health and Climate (Topic 1)
Consequences of heat on human health and the urban green - recommendations for action and findings from the project HeatResilientCity
Marit Gronwald, Scientific Assistant, LH Dresden, Office for Health and Prevention and Franziska Reinfried, City Climate Officer, Environmental Office, both City of Dresden
- Coffee break -
Health and open space (Topic 2)
"The open spaces of the Children's and Women's Hospital Dresden in transition, between the creation in 2003 and today"
Ulrich Krüger, Freier Garten- und Landschaftsarchitekt bdla, UKL Landschaftsarchitekten, Dresden
From therapeutic gardens to healthy living environments - insights from applied research
Prof. Susanne Karn, Landscape Architect, Chair of the Theory of Open Space Planning and Design, Institute for Landscape and Open Space, OST - Ostschweizer Fachhochschule, Rapperswil
Urban forests or health and recreational effect of urban forests
Prof. Dr.-Ing. Catrin Schmidt bdla, Director Institute of Landscape Architecture TU Dresden, Vice Dean of the Faculty of Architecture TU Dresden
- Lunch break -
Examples from practice (Topic 3)
Development of the Ostra Sports Park with afocus on informal sports and exercise facilities
Ralf Gabriel, Operations Manager, Eigenbetrieb Sportstätten Dresden
The Weißeritz green corridor
Florian Ehrler, freelance landscape architect bdla, freiraumentwicklung ehrler, Dresden
The walking health trail in Trachau
Dr. Anja Zscheppang, Forschungsverbund Public Health Sachsen, Medical Faculty of the TU Dresden, project manager in the project "Promotion of physical activity among women and men in the transition to the post-professional phase of life - Fit through exercise using the example of the city of Dresden".
Is being in a cemetery for too long unhealthy?
Interesting facts about cemetery and health
Katja Porrmann and Heike Richter, City of Dresden, Office for Urban Green Areas and Waste Management, Department of Cemeteries and Cemeteries of the City of Dresden
- Coffee break -
"Thinking outside the box" (Topic 4).
Importance of open spaces in times of pandemic; life in transition - the city after Corona
Prof. Herbert Dreiseitl, landscape architect and artist, Dreiseitlconsulting GmbH, Überlingen
- Final discussion andamp; résumé -.

Costs:,
120 € members AKS, bdla and coworkers LH Dresden
160 € coworkers: inside public service Saxonia
240 € guests
60 € students, unemployed persons and pensioners
Click here to register.
Registrations can only be accepted via the online form!

Joint organizers:
City of Dresden, Chamber of Architects Saxony and bdla Saxony
Further training offers of the bdla Saxonia find you here.
Latitude:

0

Longitude:

0
---
Landscape Architecture
Announcements
Association