Review
Anzeige Text im Grid:

Nein
Prizes and awards of the competitions for the State Garden Shows 2017 in Bad Lippspringe and 2020 in Kamp-Lintfort.
2019 Competition
On April 10, 2019, under the chairmanship of Ina Bimberg, former chair of the North Rhine-Westphalia regional group and landscape architect from Iserlohn, the jury met to sift through and evaluate the projects submitted to the 9th bdla nw Young Designers Competition. Three prizes and two commendations were unanimously awarded. The first prize for the design "THE HEAT" went to the Hamburg team Jenny Ohlenschlager (Hamburg, graduate of the Ostwestfalen-Lippe University of Applied Sciences) and Lisa Brunnert (graduate of the University of Kassel).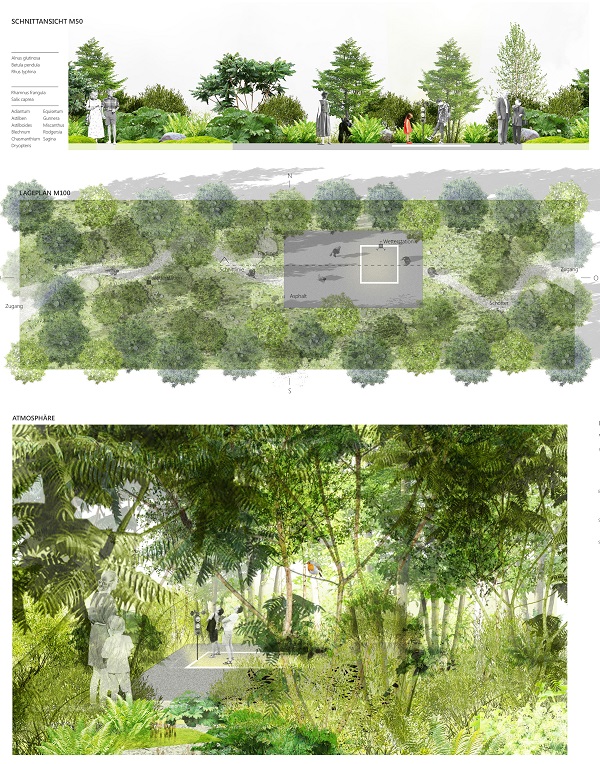 Second prize for the design "Mut zur Wildnis" went to Valentin Bauer, Adrian Lichnowski, Theresa Noeke from Studio BLN Landschaften in Hanover.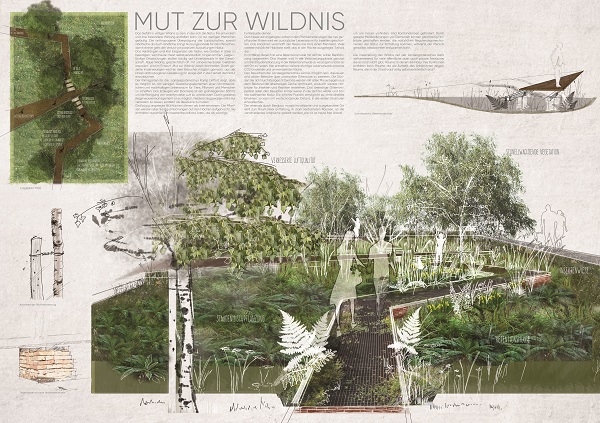 The Berlin team Lukas Hövelmann and Matthias Maurerlechner (graduates of the Technical University of Berlin) won third prize with their idea of a cool and humid arbor on a dry open space.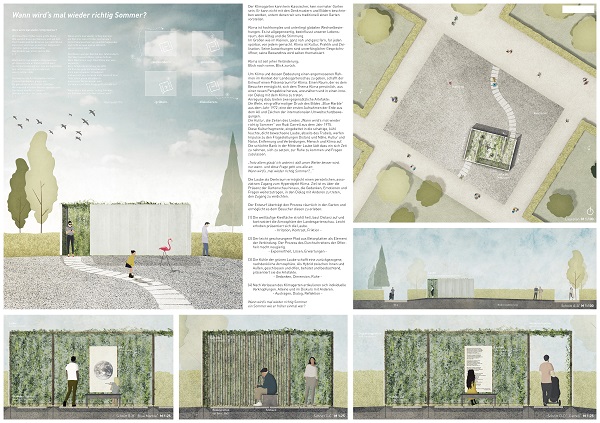 One prize each went to the team Sophia Krause Pascal Zibler (both from Berlin) and to Florian Eisenlohr from Heidenrot.
The prizes are endowed as follows: 1st prize 1,800 euros, 2nd prize 1,400 euros, 3rd prize 1,200 euros. 300 euros will be paid out for each of the prizes.
The competition task this time was the design of a "climate garden" at the State Garden Show Kamp-Lintfort 2020 in NRW. This is once again a realisation competition, the results of which will be implemented together with Landesgartenschau Kamp-Lintfort 2020 GmbH once the competition has been completed. Prize money totalling 5,000 euros is also available for prizes and recognition. This year's competition was supervised by Christian Jürgensmann, landscape architect bdla, Duisburg, 2nd chairman and specialist spokesman for competition and awarding of the regional group.
For "new generation landscape architects" there is rarely such a great opportunity to present their work to a broad public. The winning garden is to be realised in the area of the home gardens of the NRW Garden, Landscape and Sports Ground Construction Association to the north of the central neighbourhood square in the newly developing colliery park on a former mine site. This is a temporary garden which will be dismantled after the end of the State Garden Show, as residential use is planned for these areas.
The minutes of the jury meeting can be found here ( pdf-file for download).
2016 Competition
In 2016, the competition task was the design of a theme garden at the NRW State Garden Show 2017. It is again a realization competition, the result of which is to be implemented together with the Landesgartenschau Bad Lippspringe 2017 GmbH. The awarding authority is the Association of German Landscape Architects, regional group North Rhine-Westphalia (bdla nw). The first prize went to Katrin Heilen from Kleve (studying in Höxter) for the forest garden "Die blaue Lichtung". The prize money amounts to 1,800 euros.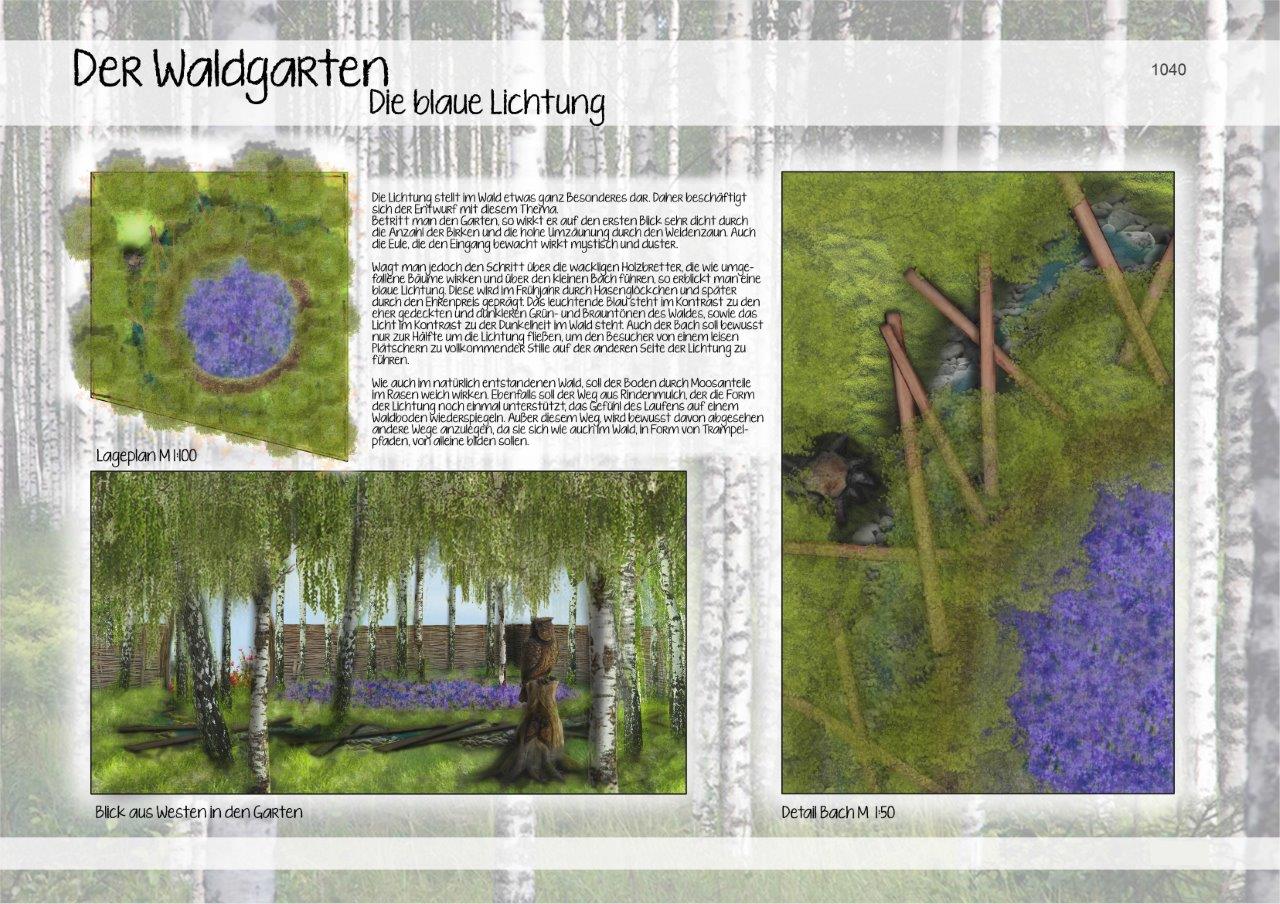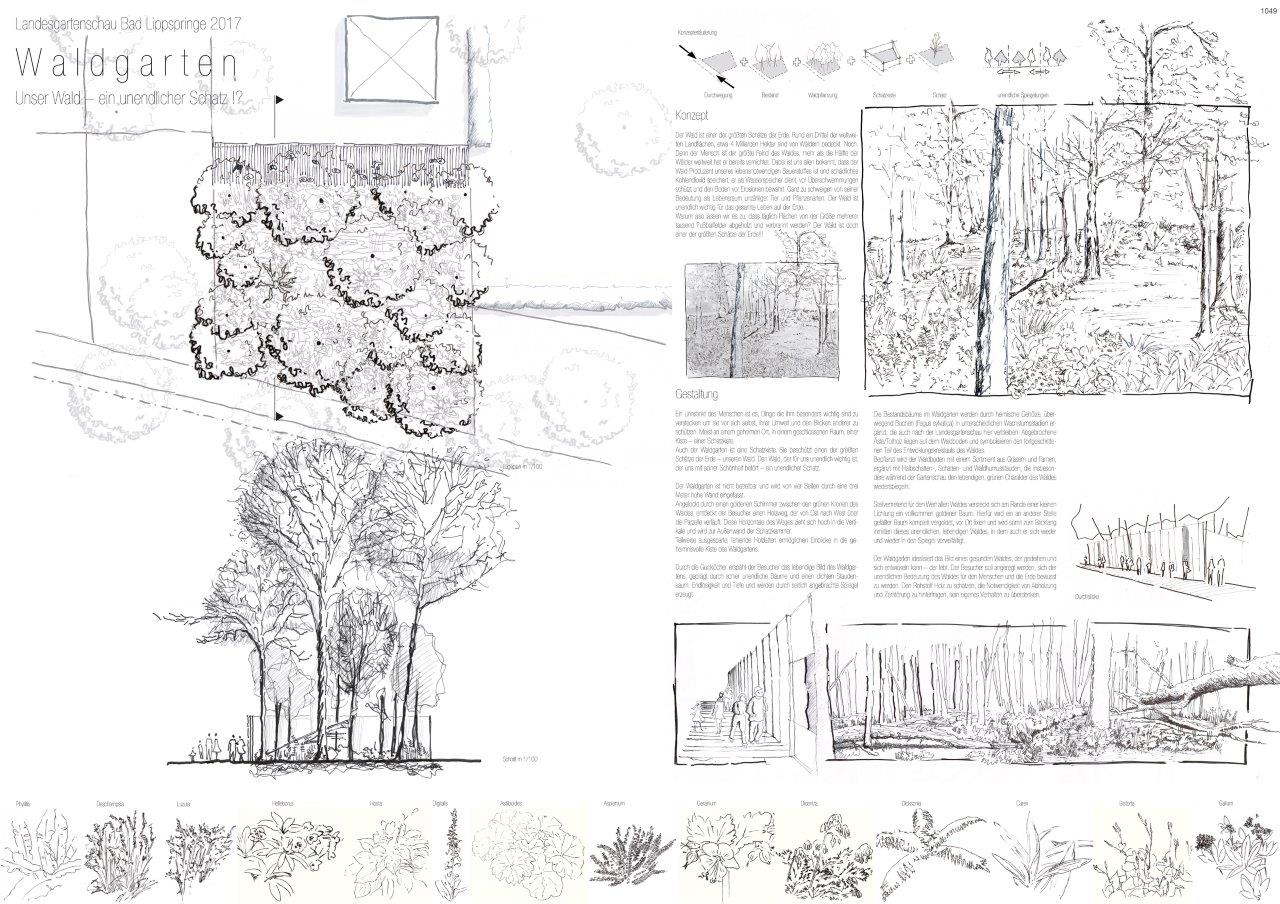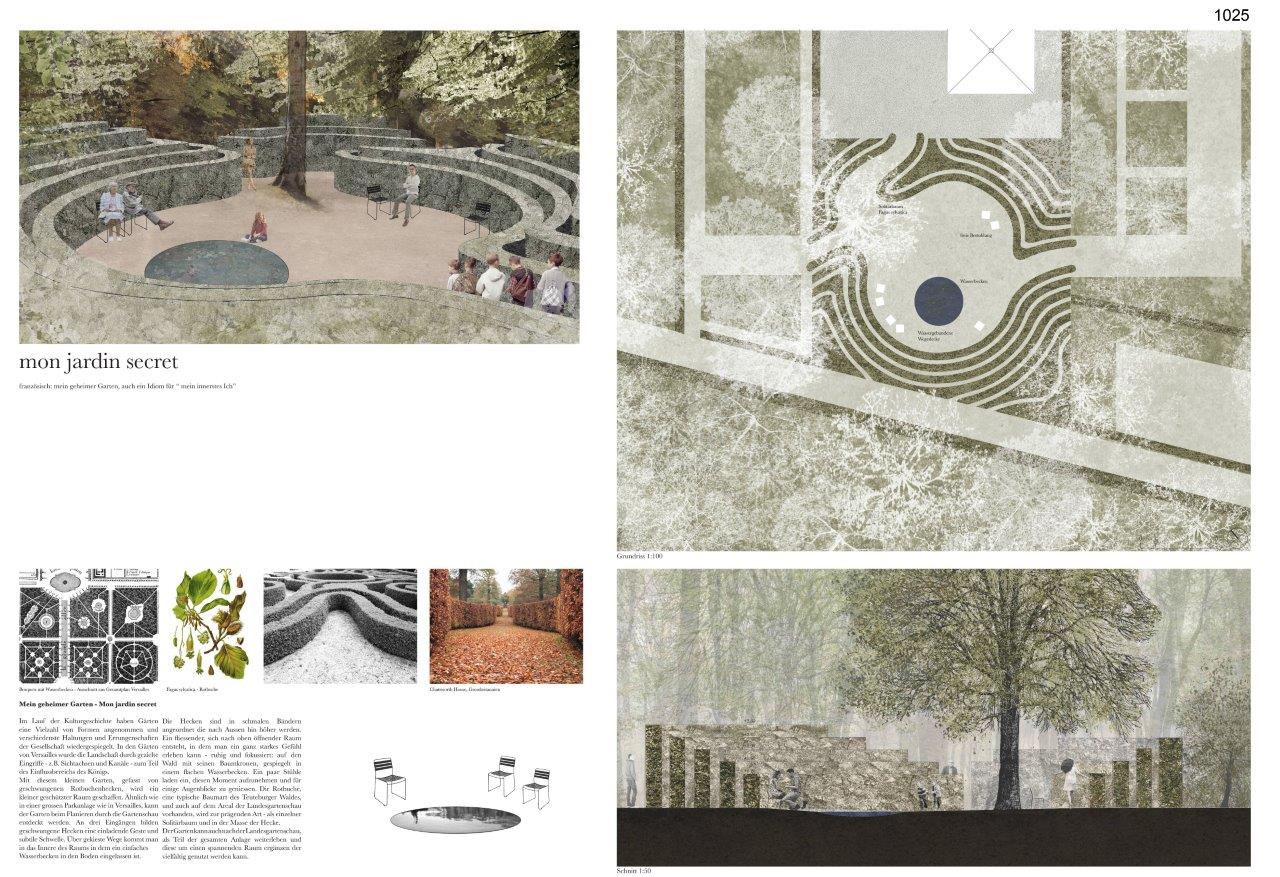 Latitude:

0

Longitude:

0
Landscape Architecture
Announcements
Association