Start public voting! Baden-Württemberg Landscape Architecture Award 2024
UI-Optionen:

Sponsorenfeld

Anzeige Text im Grid:

Nein
Start of the public voting!
The Bund Deutscher Landschaftsarchitekt:innen, Landesverband Baden-Württemberg e.V., has announced the Baden-Württemberg Landscape Architecture Award 2024 on 02 May 2023 under the patronage
of the Ministry of State Development and Housing Baden-Württemberg, Minister Nicole Razavi, MdL.

Audience Award
An architecture-interested public, bdla members, architects, urban planners, engineers as well as other players in the industry and the readers of the trade journal FREIRAUM GESTALTEN are invited from until November 24, 2023 to vote for the personally favored project to determine the audience award.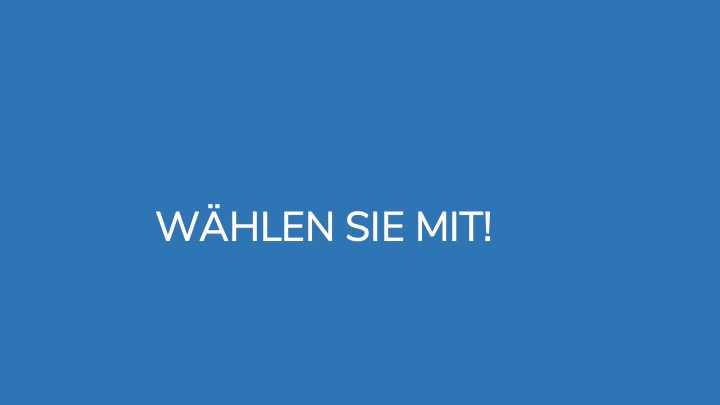 For this purpose, an online voting portal is now available on the bdla server. The participants of the online voting can take part in the raffle of prizes, which are provided by the publishing house Eugen Ulmer and will be drawn during the festive award ceremony on April 16, 2024 in the Hospitalhof Stuttgart.
21 landscape architecture firms had registered a total of 41 submissions on the competition platform for participation by June 23, 2023. In the first round of judging, the judges selected the best 18 projects built and completed in Baden-Württemberg in the period between 01/01/2017 and the announcement on 02/05/2023, each separately from 30/06-23/07/2023, and nominated them for the second round of judging.

The nominations are available at the link below:
Decision Main Prize, Awards Categories and Special Prizes
The decision for the Baden-Württemberg Landscape Architecture Prize 2024, the awards in the categories as well as the award of the special prize "Sustainability and Climate Adaptation in Urban Areas" will be made in the second evaluation round at the jury meeting on November 24, 2023 in Stuttgart. There were no applications for the special prize "Young Landscape Architecture".
All information about the competition:

Review
The premiere in the competition for the Baden-Württemberg Landscape Architecture Award was celebrated in April 2022, the project "Neue Ufer Überlingen", relais Landschaftsarchitekten Heck Mommsen PartGmbH, Berlin, was awarded first prize. The exhibition with the winning projects was shown at the garden and state garden shows BW in Neuenburg am Rhein 2022, Eppingen 2022, Balingen 2023 and currently until 08 October 2023 at the BUGA Mannheim 2023. The information about the 1st Baden-Württemberg Landscape Architecture Award 2022 is available here.
With friendly support
Media partner
Cooperation partner
Latitude:

0

Longitude:

0
Landscape Architecture
Announcements
Association