The bdla Landesverband Hessen e.V., in cooperation with the German Architecture Museum DAM and the Association of German Architects BDA Hessen, cordially invites you to the four-part lecture series "International Landscape Architecture 2023" at the guest location DAM Ostend. On September 7, the lecture series will start for the fifth time, this year on the topic of "The Art of Context - The Exchange between Architecture and Landscape Architecture".
Deutsches Architekturmuseum
DAM Ostend, Henschelstraße 18, 60314 Frankfurt am Main
! Das Museum am Schaumainkai ist zurzeit geschlossen.
Sie finden uns im DAM OSTEND !

Programm
Vortragsabend
Donnerstag, 12.10.2023, 19.00 - 21.00 Uhr
Innen und Außen +1

Martin Haas, haascookzemmrich STUDIO2050, Freie Architekten PartG mbB, Stuttgart
&
Dieter Grau , Executive Partner, Landscape Architect, BDLA, ASLA, Henning Larsen, Überlingen


---
Zur Vortragsreihe
Die Entwicklung von zukunftsweisenden Stadträumen hält eine große Bandbreite von Herausforderungen für die gestaltenden Disziplinen der Architektur und der Landschaftsarchitektur bereit.
Die Themen von ressourcenschonendem resilientem Bauen, dem Entwurf gut nutzbarer und bespielbarer Räume, der Entwicklung passender Atmosphären, sind dabei disziplinübergreifend. Ein frühzeitiger Dialog der entwerfenden Disziplinen, ermöglicht eine umfassende und gemeinsame Entwicklung des Projektes.
Im besten Fall kann Wissen fusionieren, die passenden Wege für das Projekt beschritten werden, die Sichtweise und das Verständnis füreinander wachsen. Es kann somit die optimale Lösung für den Ort gefunden werden. Das Gebäude tritt in den Dialog mit seinem Kontext, der Stadtraum gewinnt einen besonderen Ort, das Außen wirkt nach Innen.

Die diesjährige Veranstaltungsreihe vermittelt Einblicke in verschiedene interdisziplinäre Projekte und in die Arbeit der Projektteams. Vertreter:innen der Landschaftsarchitektur und der Architektur berichten von ihrer Kooperation, von Hürden und deren Erkenntnissen, bis zum gemeinsamen Ergebnis. Eine Ermutigung, diesen Weg frühzeitig zu beginnen und gemeinsam zu entwickeln.
Im Anschluss laden die Veranstalter zum Austausch mit Getränken und Fingerfood ein. Eintritt frei.

Fort- Und Weiterbildung
Für die Teilnahme an der Vortragsveranstaltung werden jeweils für Mitglieder der Architekten- und Stadtplanerkammer Hessen AKH / Architektenkammer Baden-Württemberg und ggf. weiterer Länderkammern (Ausnahme AK NRW) 2 Fortbildungspunkte / Fortbildungsstunden anerkannt.
---
Förderer
Medienpartner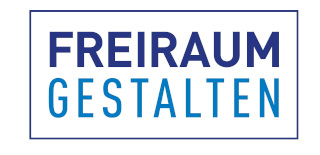 Information and Registration
www.bdla.de/de/landesverbaende/hessen/nachrichten/4182-vortragsreihe-internationale-landschaftsarchitektur-2023-die-kunst-des-kontexts
Contact
hessen@bdla.de