General meeting in Hanover
Anzeige Text im Grid:

Nein
This year's general meeting took place - in a smaller format than usual - in Hanover.
Instead of a full-day event with an afternoon excursion program, this year some bdla members started with a guided tour through the historic Welfengarten, redesigned by Kamil Louafi, at the campus of the Leibniz University Hannover. The Welfengarten is part of the Herrenhausen Gardens and was hardly noticeable as such before the redesign. Jutta Becker from the office ALAND Nord, who was involved in the redesign with a landscape conservation plan, presented Louafi's design and explained many details about the redesign of the historic park.
At 4.00 p.m. the general meeting started in the "Café Kreipe`s CoffeeTime.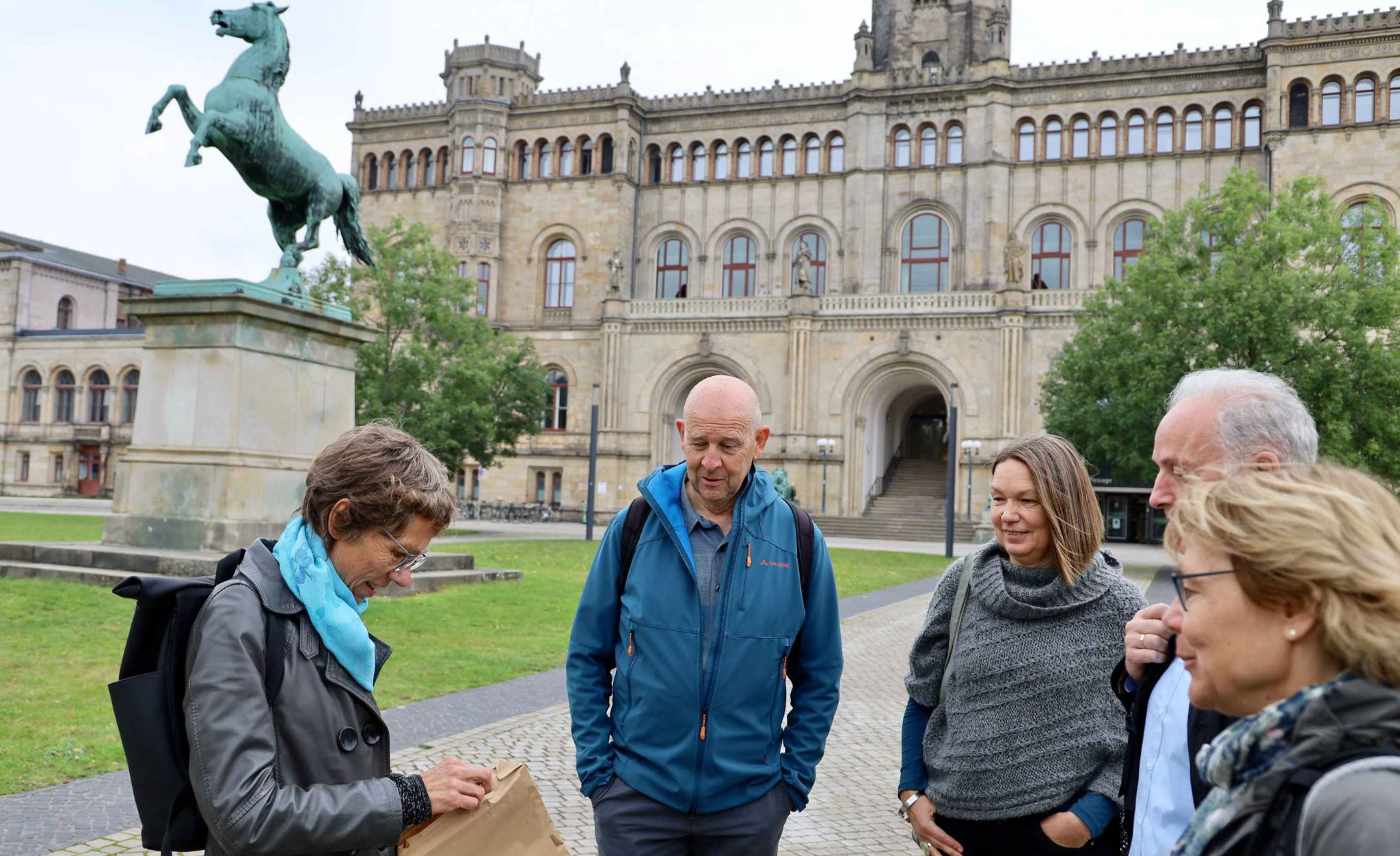 The main topics of discussion were further planning to support planning offices and municipalities with regard to the usability and availability of sustainable building materials and production methods, as well as their certification. The well-known format of the Materials Use series is to be used for this purpose, because this afternoon format not only appealed to many planning offices and municipal employees, but young planners, especially students, also actively attended this event.
Everything else in the minutes, which are available in the members' area.
Latitude:

0

Longitude:

0
---
Landscape Architecture
Announcements
Association