Water-resilient urban development and open space planning on 23.09.2022
UI-Optionen:

Sponsorenfeld

Anzeige Text im Grid:

Nein
The bdla Lower Saxony and Bremen and the Bündnis grünes bremen are jointly organizing a symposium on "Water-Resilient Urban Development and Open Space Planning in Northwest Germany" in Bremen and online under the motto "Think globally - act locally".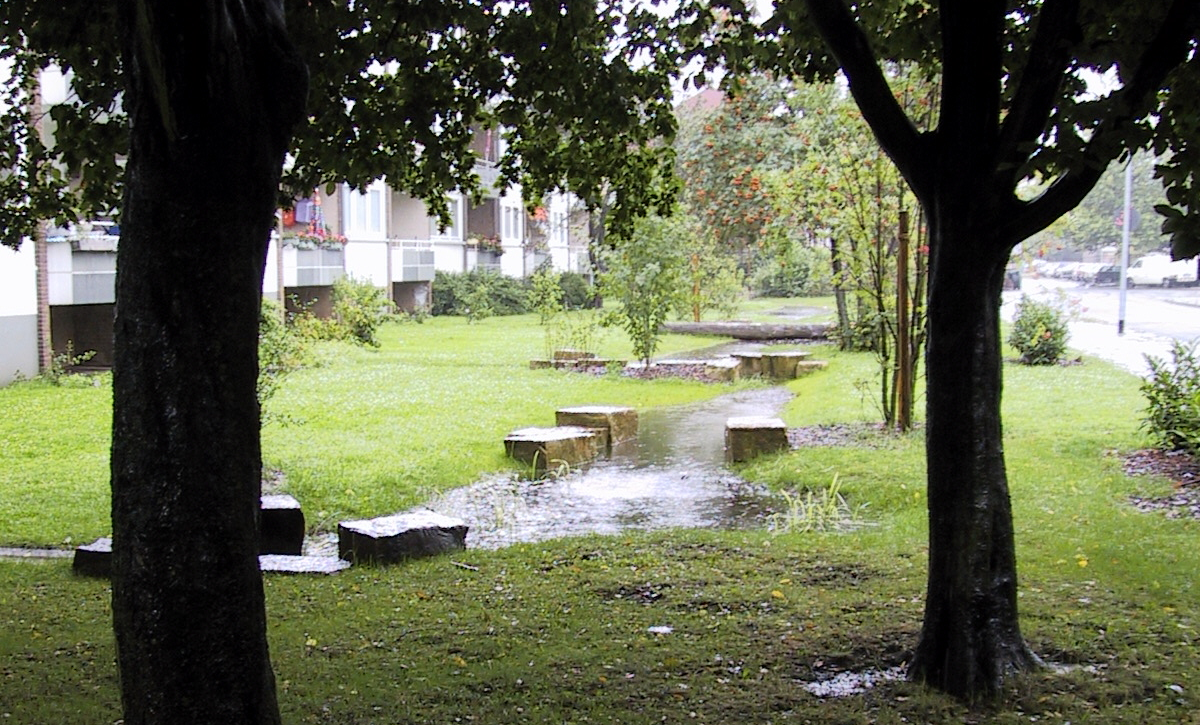 Effective climate protection and climate adaptation strategies are attracting more and more attention. Constructive approaches and sustainable solutions are needed to better withstand further waves of water, heat and drought. The event will highlight the challenges, strategies and solutions for a water-resilient city. It will feature experts from the fields of urban water management, urban development and landscape architecture with the following topics:
Climatic changes in northwest Germany
Challenges for urban development and open space planning
Bremen's climate adaptation strategy KLAS and municipal climate adaptation management
Solution approaches from Germany and abroad, legal regulations
Sustainability certification of urban quarters and open spaces
Examples from Northwest Germany
Date:
September 23, 2022, 9:30 a.m. to 5 p.m.
Venue:
Chamber of Architects of the Free Hanseatic City of Bremen
Geeren 41/43, 28195 Bremen, Germany
Registration Presence and online:
The event will take place as a hybrid event. The respective participation option can be selected during online registration.
Online registration until 09.09.2022
Sponsor:
Latitude:

0

Longitude:

0
---
Landscape Architecture
Announcements
Association