Chamber of Architects
UI-Optionen:

Sponsorenfeld

Anzeige Text im Grid:

Nein
The bdla has represented the interests of landscape architects as by far the strongest force in recent years. Also in the coming election period beginning with the XII. Representative Assembly we will continue this commitment. The bdla is the only association that is exclusively dedicated to the interests of landscape architects. After the elections on 9 December 2020, we will still be represented with seven seats in the Assembly of Representatives and in the Landscape Architects Committee. We thank you for your vote and your trust!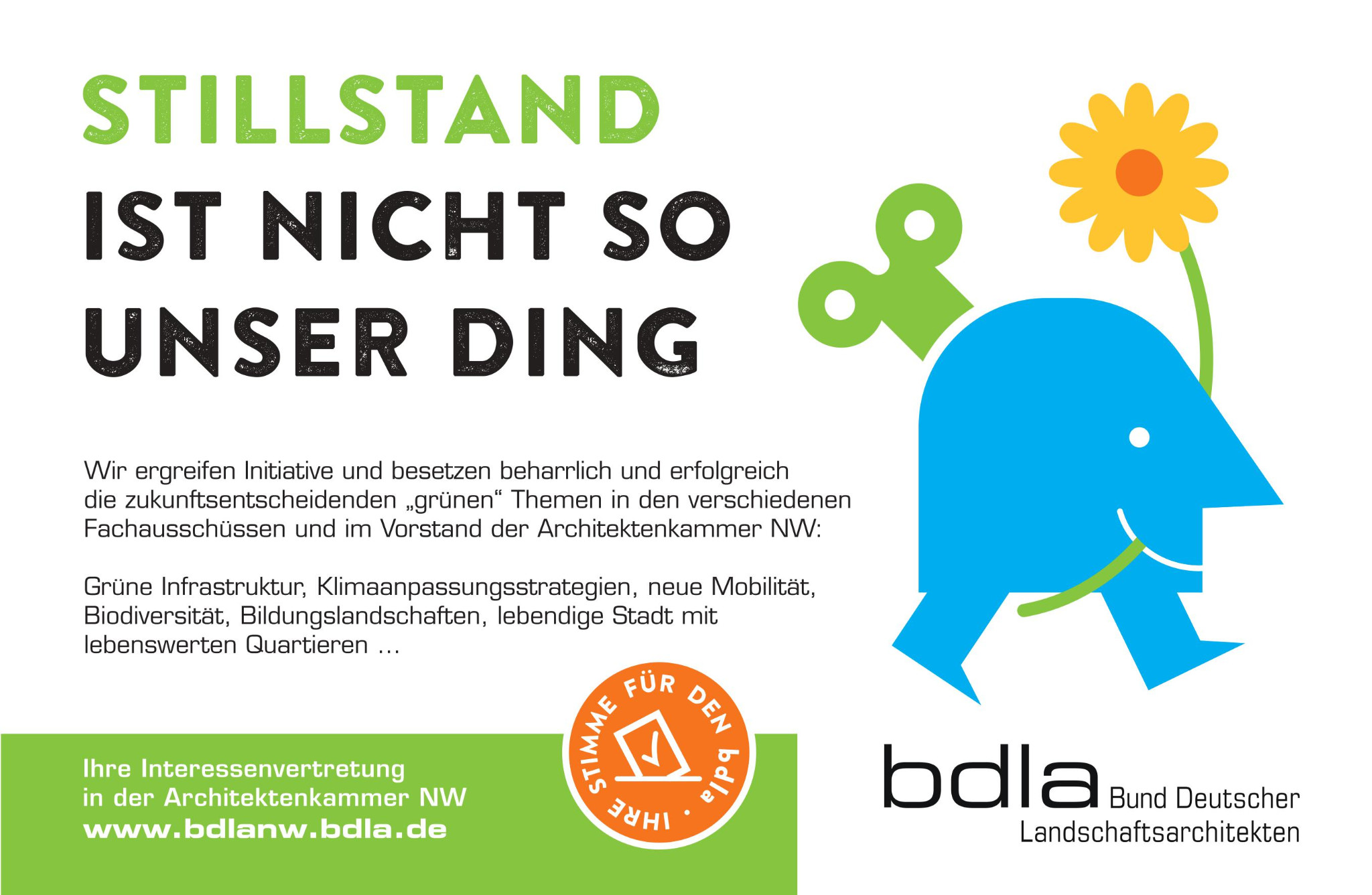 Traditionally, the professional associations perform a large part of the voluntary work. The Association of German Landscape Architects (bdla), with its 180 members in NRW, has achieved a great deal: without the bdla, landscape architects would not even be members of the chambers of architects, the professional title "landscape architect" would not be protected, and our fees would not be regulated in the HOAI.

A short portrait of our seven members of the representative assembly, who will represent the interests of landscape architects from 2021:
In addition to the elected members of the Assembly of Representatives, other colleagues are also involved in bodies and committees of the Chamber of Architects.
Board member/assessor
Friedhelm Terfrüchte
Arbitration board/assessor
Christian Jürgensmann
Members of the electoral board:
Christian Jürgensmann

Committees:
Landscape Architecture: Norbert Hellmann, Chairman; Thomas Dietrich, Andreas Hermanns, Friedhelm Terfrüchte, Burkhard Wegener, Christine Wolf
Profession, Economy, Digitalisation: Matthias Funk
Professional Qualification: Marcel Wiegard
Legal basis of professional practice: Rainer Steinmeier
Public Relations: Jutta Sankowski
Competition and Awarding: Christian Jürgensmann
Planning and Construction: Friedhelm Terfrüchte
Urban Planning: Burkhard Wegener
Registration Committee: Matthias Lill
Regional Competition advisor:
Prof. Norbert Kloeters
Christine Wolf
Expert Committee:
Stephan Lenzen
Academy Advisory Board:
Marcel Wiegard

Foundation Board:
Ina Bimberg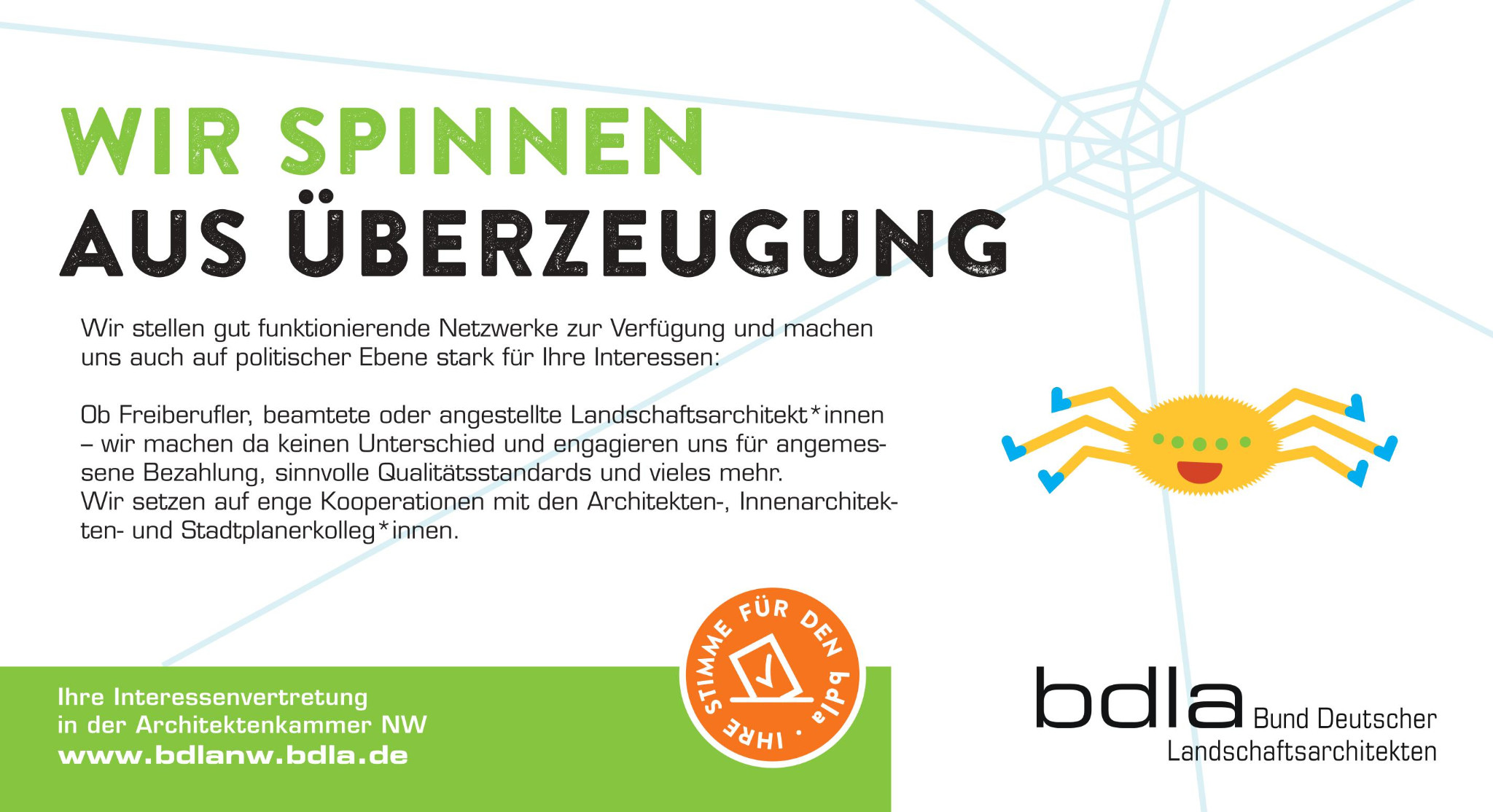 Latitude:

0

Longitude:

0
---
Landscape Architecture
Announcements
Association