Bavarian Landscape Architecture Award 2020
UI-Optionen:

Sponsorenfeld

Anzeige Text im Grid:

Nein
On 20 January 2020, the Association of German Landscape Architects (bdla) Bavarian State Association, in cooperation with the Bavarian Chamber of Architects, offered the Bavarian Landscape Architecture Award for the first time. The deadline for submissions was Friday, 28 February 2020. The patron is Thorsten Glauber, Bavarian State Minister for the Environment and Consumer Protection.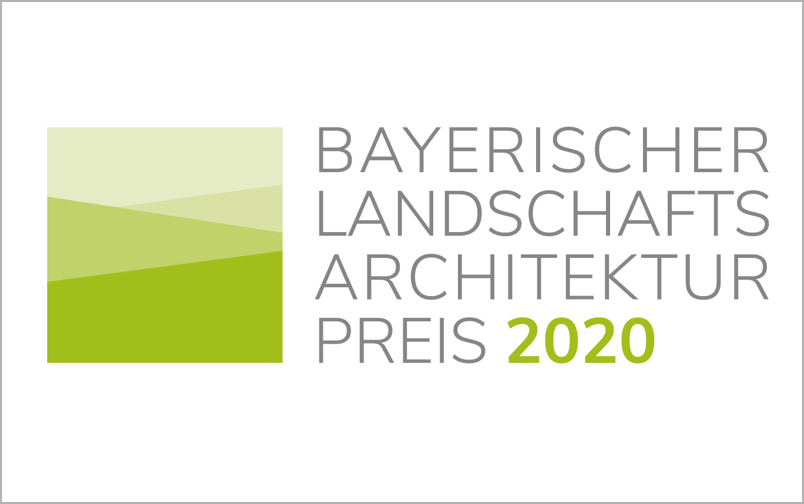 The competition honors projects and planning in Bavaria that are characterized by innovative and sustainable outdoor and landscape spaces of high quality, both in new construction and in existing buildings. The bdla Bavaria also explicitly invited the young generation of planners to participate in the competition in order to promote their professional ideals and visions.
In addition to a main prize, the Bavarian Landscape Architecture Award 2020, outstanding projects in each of the categories Sustainable Urban Development, Building in Existing Contexts / Monuments, Living Environment, Landscape Architecture for Children, Working Environment, Landscape Planning / Landscape Development and Plant Use / Greening of Buildings will be honored.
Eligible were projects that were realized within the last four years (January 1, 2016 - December 31, 2019) in Bavaria. All landscape architects from Germany and abroad as well as consortiums with the participation of the aforementioned were eligible to participate.
New dates for the nomination and voting phase as well as the award ceremony
Due to the Corona pandemic, the Association of German Landscape Architects (bdla) Bavarian Regional Association has adjusted the schedule around the nomination and awarding of the Bavarian Landscape Architecture Award 2020.
Since the on-site inspections of the projects preselected by the jury meeting in March 2020 could not take place on time, the board of the bdla Bavaria has decided on the following new schedule in its meeting on May 26, 2020:

The 2nd jury meeting, in which the nominations are determined on the basis of the on-site inspection, will take place at the beginning of July 2020. The announcement of the nominations will be made in October 2020 on the bdla Bayern website. Member online voting, which will decide both the winner of the Bavarian Landscape Architecture Award 2020 and the winners of the individual categories, will take place from 15 October - 30 November 2020.
It is still planned to present the prizes and awards at a separate event. With regard to this award ceremony, the majority of the Board of Directors already voted in April 2020 in favour of a face-to-face event; accordingly, this will not be able to take place until 2021. The exact date is still to be announced, but the venue is still to be Munich. The alternative of a purely digital award ceremony has been postponed for the time being, but remains a conceivable alternative in view of the unforeseeable developments. A decision regarding the date and the type of award ceremony will be made by the Executive Board in autumn 2020 based on the current infection situation and prognosis.
The award winners will be publicly announced on this page following the award ceremony.
---
Cooperation
---
Sponsors
---
Media partner
Latitude:

0

Longitude:

0
Landscape Architecture
Announcements
Association