Bavarian Landscape Architecture Award
UI-Optionen:

Sponsorenfeld

Anzeige Text im Grid:

Nein
On 24 January 2022, the Association of German Landscape Architects (bdla) Bavarian Regional Association awarded the Bavarian Landscape Architecture Prize for the second time. 
Nominations will be announced on June 20, 2022, and the awards ceremony will be held on November 11, 2022.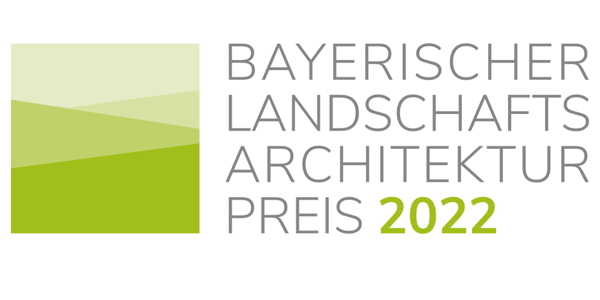 In addition to a main prize, the Bavarian Landscape Architecture Award 2022, outstanding projects will be honoured in seven categories.
The cooperation partner is once again the Bavarian Chamber of Architects, now the VGL Bayern. Garten + Landschaft has once again been won as a media partner.
Aims
The award recognises projects and plans in Bavaria that are distinguished by innovative, sustainable and climate-friendly outdoor and landscape spaces of high quality, both in new and existing buildings. The bdla Bayern would also like to explicitly invite the young generation of planners to participate in the competition in order to promote their professional ideals and visions.
Categories, criteria, eligibility
You can find out more about the competition categories, the evaluation criteria, the admission area and the eligibility to participate here:
Categories
Building greening and biodiversity
Green and Blue Infrastructure
Urbanity, stock, city and place
Monument, monument protection and preservation
Tourism, leisure, play and sport
Landscape planning and landscape development
Experimental landscape architecture and building in detail
The jury will evaluate all submitted works in particular according to the criteria of climate adaptation, sustainability, land saving, biodiversity and plant use, materiality, innovation.
Eligible are projects realized within the last five years (January 1, 2017 - December 31, 2021) in Bavaria. All landscape architects from Germany and abroad as well as consortiums with the participation of the aforementioned are eligible to participate.
Patron
The patron of the competition is Prof. Dr. (I) Elisabeth Merk, City Planning Councillor of the City of Munich.
---
Supporter
---
Media partner
---
Cooperation partner
Latitude:

0

Longitude:

0
Landscape Architecture
Announcements
Association