LAwalks #03: Guided tour Perlach Plaza, November 24
UI-Optionen:

Sponsorenfeld

Anzeige Text im Grid:

Nein
For the third edition of LAwalks on November 24, 2022, we were able to get several offices to give us an insight into the latest developments around Perlach Plaza in Munich: Landscape architects Brandhof Voß will report on the urban development, grabner huber lipp landschaftsarchitekten und stadtplaner will explain their design for the Perlach Plaza project, supported by BL9 Landschaftsarchitekten (insights into the construction process). Since it will already be dark at the time of the tour, we want to pay special attention to the lighting design, which Hans Lichtl (HL Lichttechnik) will explain to us. In addition to our members, all colleagues and interested parties are of course welcome.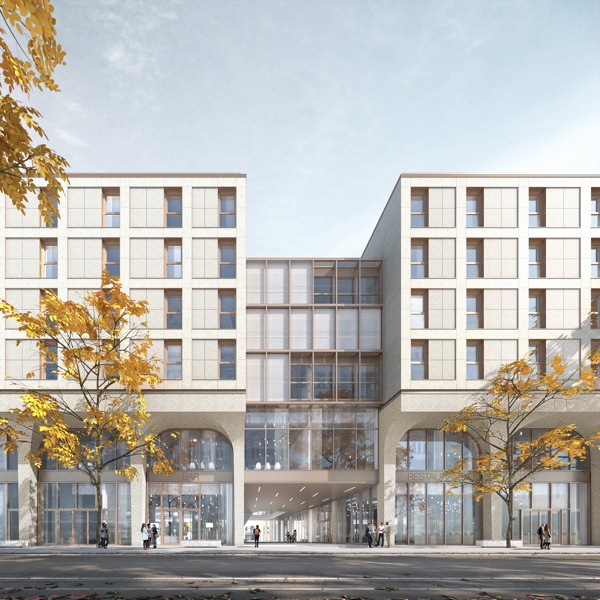 After the guided tour, we would like to end the evening together at a restaurant nearby. In order to be able to plan and organize this better, we again ask for a non-binding registration for the subsequent social gathering when registering for the guided tour.
LAwalks #3 - Perlach Plaza, Munich
Date: Thursday, November 24,
Meeting point: 6:30 p.m. in front of PEP at the cab waiting area, Thomas-Dehler-Strasse, Munich
Registration: by Tuesday, November 22, 2022 at the latest at This email address is being protected from spambots. You need JavaScript enabled to view it., please include information on participation in the subsequent restaurant visit.
Questions: Nicole M. Meier; by email to This email address is being protected from spambots. You need JavaScript enabled to view it. or by phone at 089.54809897
A video of issue #02 - Westpark Augsburg can be found here if you are interested.
Latitude:

0

Longitude:

0
---
Landscape Architecture
Announcements
Association